DİHABER reporters accused for their articles and photographs
DİHABER reporters who were detained while they were on assignment for a story, have been accused for the articles they produced. The reporters' pieces on borders and ecology, and Al-Nusra's activity in Turkey were included in the accusation.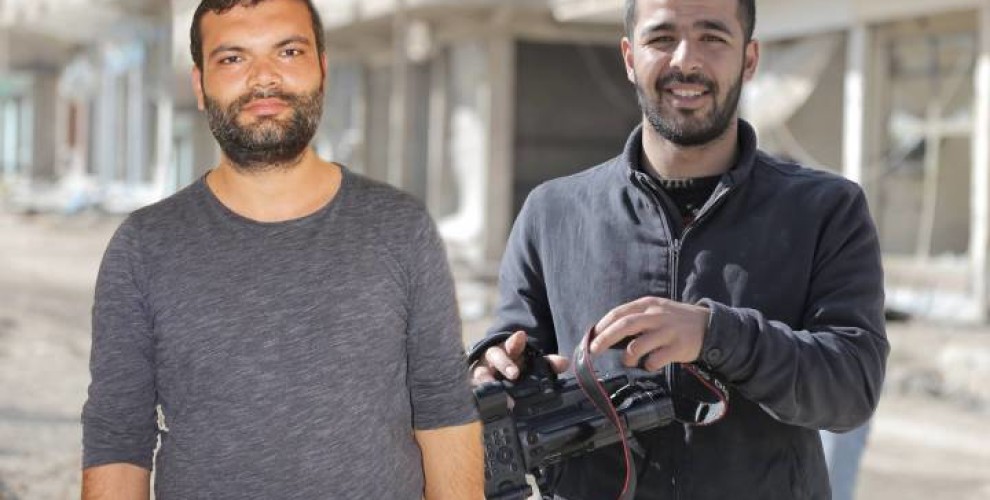 DİHA reporters Erdoğan Alayumat and Nuri Akman were detained "on suspicion" in Antep's Islahiye district while they were on assignment for a story and were processed after 14 days in custody. They have been referred to the prosecutor's office today with a demand for their arrest.
The reporters faced scandalous questions during their depositions in the Hatay Police Headquarters. All journalistic activity by Alayumat and Akman were used against them as accusations. They have been accused of "being a member of a terrorist organization", "aiding and abetting a terrorist organization", "acting as militia and cohort in the name of a terrorist organization" and "exposing confidential secrets of the Republic of Turkey".
The two journalists were accused for their articles published on DİHABER's website, photographs found on their cameras, interviews they conducted and WhatsApp discussions among coleagues on articles.