DFG: 2 journalists jailed, 8 others attacked in August
Journalism in Turkey: A journalist was arrested because he was reporting on the suicide of a Kurdish woman after being raped by a Turkish sergeant. In Amed, the police tried to recruit a journalist as an informer.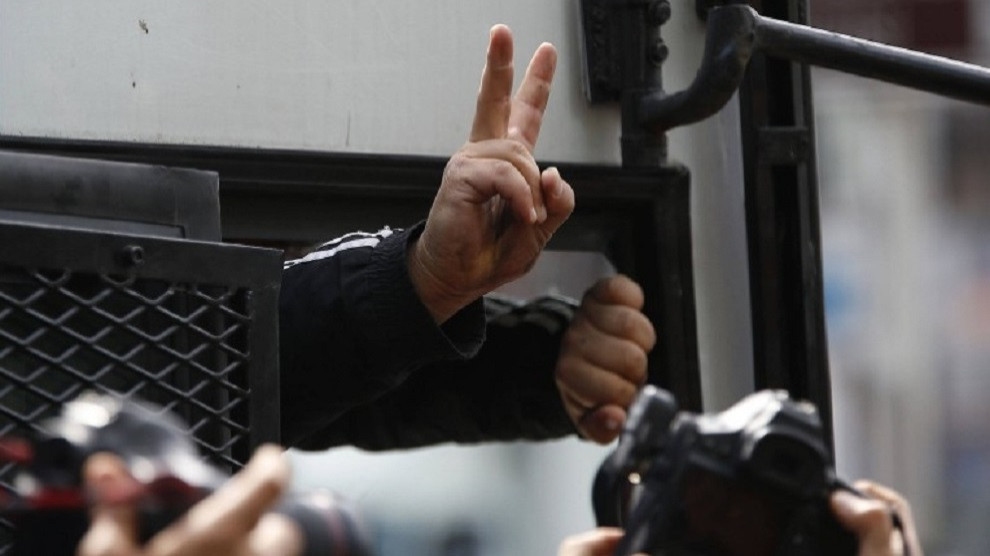 The Tigris Euphrates Association of Journalists (Dicle Fırat Gazeteciler Derneği, DFG) based in Amed (Diyarbakir), points in its monthly report on the condition of the press freedom in Turkey to two special incidents in connection with the suicide of a young Kurdish woman after a rape by a Turkish sergeant and the attempt of the police to recruit a journalist as an informer.
The report begins by stating that the ruling class generally attacks the media as a first step if they want to cover up the truth. In Turkey, the report says, attempts continue to break the people's link to reality. Accordingly, journalists were confronted with attacks, threats, obstructions, censorship, investigations and trials in August. Right at the beginning of the month, the TV station TELE 1 was banned from broadcasting for five days because of critical content about the Ottoman Sultan Abdulhamid II.
Investigation over the report of rape
Journalist Idris Yayla was investigated after reporting on the suicide of Ipek Er. The 18-year-old girl had previously been drugged and raped for days by Turkish sergeant Musa Orhan. DFG describes the investigation against the journalist as incompatible with the freedom of the press and demands that the proceedings be stopped immediately.
Attempt at informer recruitment in Amed
According to the DFG, the police's attempt to recruit journalist Cengiz Anil Bölükbaş as an informer was particularly sensational in August. Bölükbaş works for the leftist newspaper Evrensel in Amed and was kidnapped by three people who identified themselves as police officers. He was put under massive pressure to persuade him to become an agent. "At this point we would like to remind you once again that journalism is not made for any institution, but for the public. Journalists are not agents but are committed to reporting the truth to society", the association says on the spying attempt.
95 media workers in prison
According to the DFG, a total of 95 journalists are in prison in Turkey as of September 4. In its monthly balance the association lists three detentions, two arrests, eight attacks, two cases of torture and mistreatment, one case of threat, two cases of obstruction, three cases of investigation and three cases of legal action brought against journalists in the month of August. The trial of five journalists resumed. The Turkish Radio and Television Supreme Council (RTÜK) imposed seven penalties on media institutions. On the Internet, two news sites and 97 individual news items were blocked.