Four of the ten journalists in custody sent to prison
Journalists Beritan Canözer, Abdurrahman Gök, Mehmet Şah Oruç and Remzi Akkaya have been sent to prison.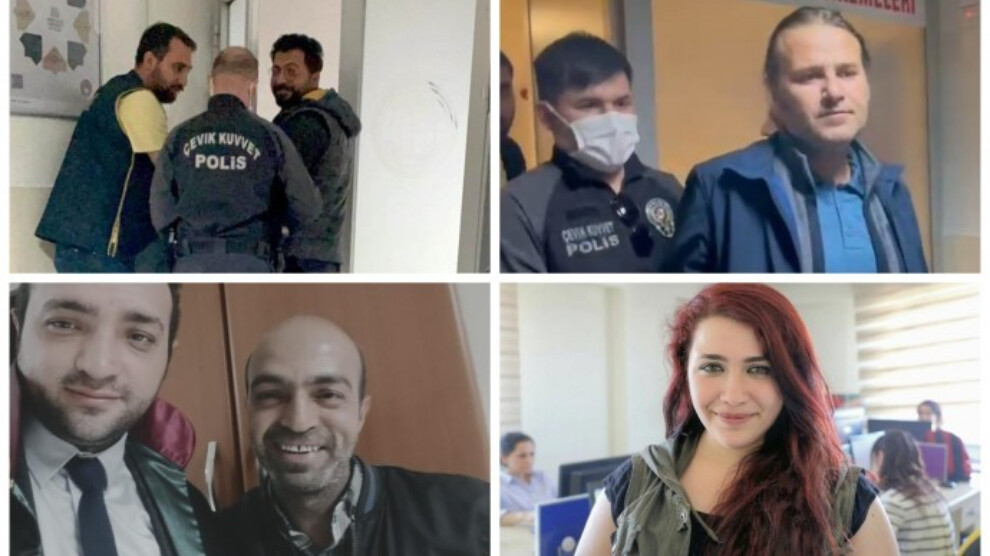 On 25 April, coordinated dawn raids in Turkey targeted homes and offices of over a hundred people, including journalists, lawyers, rights defenders, political activists and artists in 21 provinces, based on unclear charges.
128 people were taken into custody, including 10 journalists who were referred to court after giving their statements to the police in the scope of an investigation launched by Diyarbakır Chief Public Prosecutor's Office.
The detained journalists include Mesopotamia News Agency (MA) editor Abdurrahman Gök and reporters Ahmet Kanbal and Mehmet Şah Oruç; editor-in-chief of Yeni Yaşam daily newspaper Osman Akın; the publisher of the only Kurdish print newspaper in Turkey, ​​Xwebûn Weekly, Kadri Esen; JinNews reporter Beritan Canözer; and journalists Mehmet Yalçın, Mikail Barut, Salih Keleş and Remzi Akkaya.
After their referral to court, Abdurrahman Gök, Beritan Canözer, Mehmet Şah Oruç and Remzi Akkaya were sent to prison on Thursday afternoon. The jailed members of the free press are accused of being members of a terrorist organization.