German Journalists' Association demands release of reporters detained in Amed
The German Journalists' Association has demanded the release of journalists detained in Amed.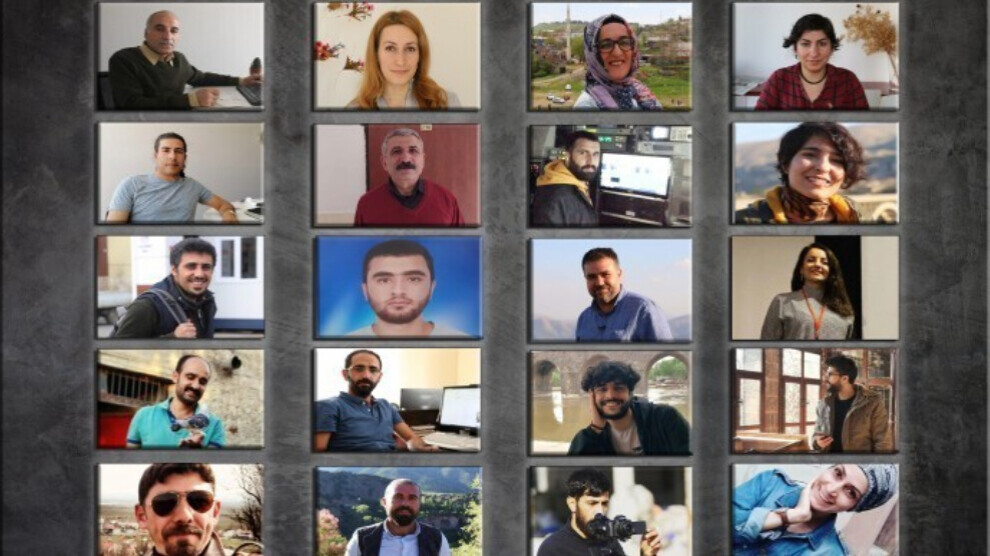 The German Journalists' Association (DJV) demanded the Turkish government stop the "persecution" of critical journalists and immediately release those detained in Amed.
The DJV is Europe's largest journalists organization with approximately 30 thousand members. It made a statement expressing its concern over the Turkish government's increasing pressure on journalists.
The press release, titled "Journalist hunt" in Turkey, drew attention to the fact that the Turkish government has recently closed the channels of journalists living in exile. The statement also criticized the detention of 21 people, including 20 journalists, in Amed on 8 June.
DJV President Prof. Dr. Frank Überall stated that what has been done is an indication of Turkish President Erdogan's line that sees the media as enemies and of his policy to suppress independent voices. Überall demanded the immediate release of detained journalists from the Turkish government.
Call
Überall demanded that the German government "make it clear to Erdogan that hunting journalists is not tolerated."
Dicle Fırat Journalists Association (DFG) co-chair Serdar Altan, JINNEWS Director Safiye Alagaş, JINNEWS editor Gülşen Koçuk, Mesopotamia Agency (MA) editor Aziz Oruç, Xwebûn Newspaper Editor-in-Chief Mehmet Ali Ertaş, Ömer Çelik, Suat Doğuhan, Ramazan Geciken, Esmer Tunç , Neşe Toprak, Zeynel Abidin Bulut, Mazlum Doğan Güler, Mehmet Şahin, Elif Üngür, İbrahim Koyuncu, Remziye Temel, Mehmet Yalçın, Abdurrahman Öncü, Lezgin Akdeniz, Kadir Bayram and Feynaz Koçuk have been detained for 5 days.