Grave of murdered journalist for Özgür Gündem desecrated
Attacks on the graves of the Kurds continue increasingly in Turkey.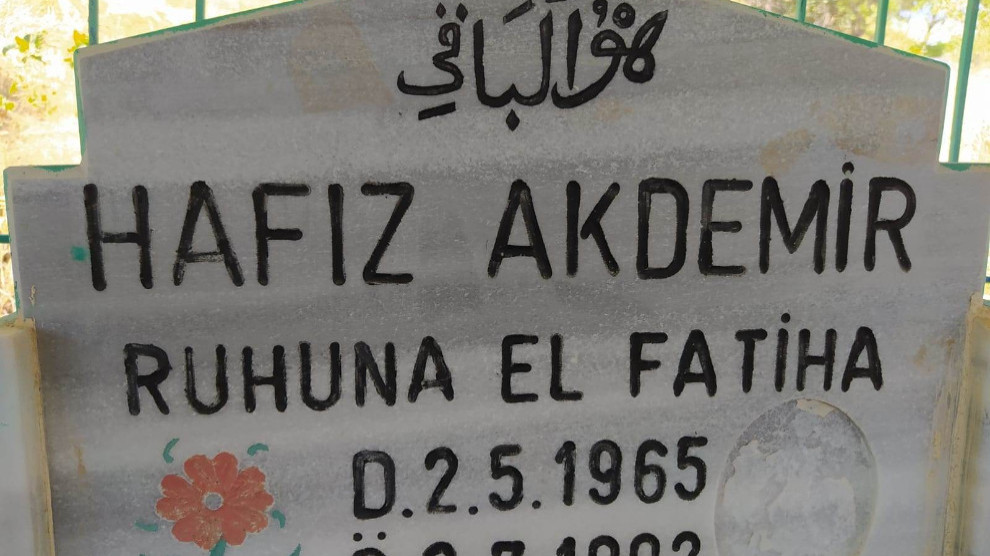 Özgür Gündem journalist Hafız Akdemir was murdered in Sur district of Amed (Diyarbakır) on 8 June 1992. He was shot with a single bullet to the head while he was on his way home from work.
The slain journalist was remembered by his family by his grave in the rural Yolçatı (Sîsê) neighborhood in the Lice district today. The family went to the cemetery to see Akdemir's photo on his gravestone removed.
The family said; "This is a shame of humanity. What do you want from the grave of a dead person? It is a crime against humanity to desecrate a grave."
RELATED NEWS: