HDP: Truth is written thanks to the free press
HDP commemorated the murdered journalists and said: "It is because of the price paid yesterday and the ongoing struggle for a free press that there are still journalists reporting the truth."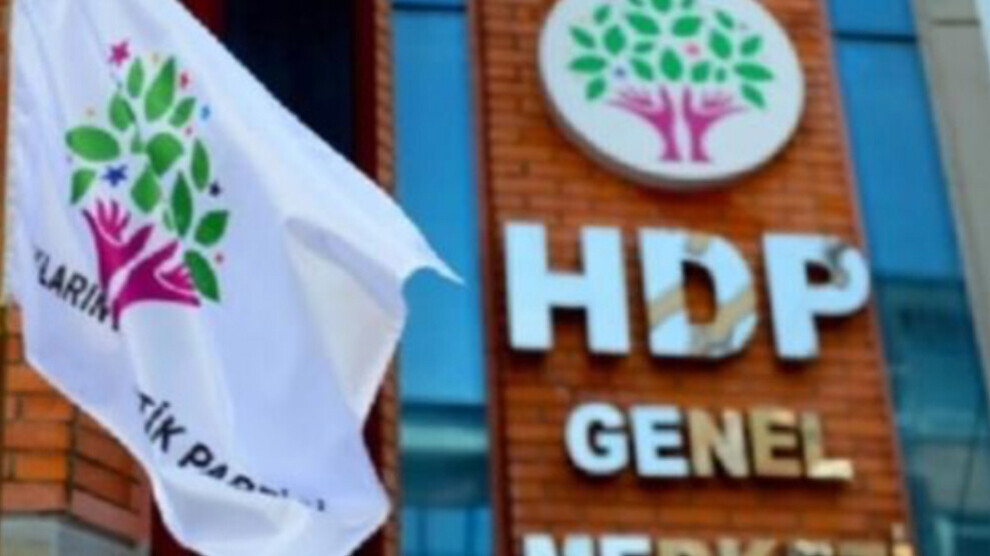 On the occasion of the Day of Murdered Journalists, HDP Deputy co-chair for Press and Propaganda Tayip Temel issued a written statement.
Temel said: "In 1996, the Turkish Journalists Association (TGC) declared 6 Aprilas the Day of the Murdered Journalists, commemorating the assassination of journalist Hasan Fehmi."
Temel also added: "The rulers of every period have attempted to turn the press and journalists into servants or to silence them through persecution, brutality, and massacres. This resulted in high costs for both journalists and the press, as well as an ongoing conflict. Journalists, in particular, who served as the voice of the ancient peoples and communities who lived in these territories, faced even more terrible attacks and killings. The atrocities began with attacks against the people's intellectuals and media. In Istanbul in 1915, they were subjected to detention, arrest, and deportation attacks. There were 32 journalists and authors among the surviving 220 Armenian figures, national leaders, and intellectuals, and they were all murdered."
Temel continued: "In the 1990s, Kurdish journalists were targeted by the same attitude of denial. Newspaper distribution centres were bombed, and Kurdish journalists and distributors were shot on the streets. Hundreds of Kurdish journalists have been murdered by state forces and forces acting on behalf of the state, in addition to significant attacks, arrests, detentions, and torture. The goal was to prevent the Kurdish people from rising up and disrupting their revolution, but they failed.
Every journalist assassinated in these areas, from Hasan Fehmi to Armenian journalists, from Musa Anter to Metin Göktepe, from Kutlu Adalı to Hrant Dink, was murdered with the knowledge or direction of the rulers. Nothing has changed in Turkey since that day, but journalists have continued to strive for justice and truth despite the high costs they have borne. Despite all of these fascist attacks, it is because of the price paid yesterday and the ongoing struggle for a free press that there are journalists trying to write the truth today."
Temel, gave the following message at the end of his statement: "As the HDP, we support journalists who defend the public's interests and appreciate their efforts. From Hasan Fehmi to Metin Göktepe, Gurbetelli Ersöz to Hrant Dink, Musa Anter to Abdi İpekçi, we bow respectfully before the memories of all journalists who were killed."