Journalist Aziz Oruç sent to prison
Kurdish journalist Aziz Oruç, who had been in custody since 11 December, was sent to prison this morning, after appearing in Court.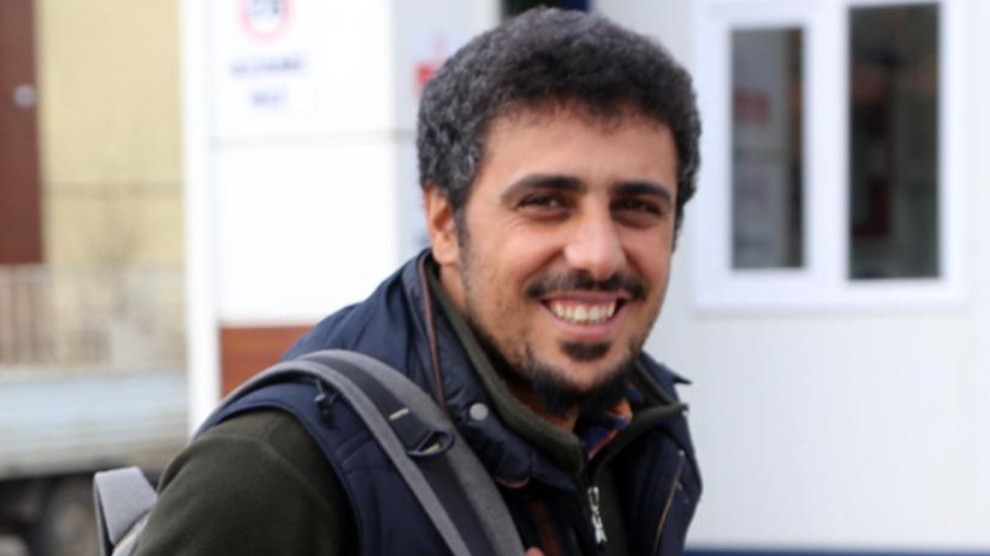 Journalist Aziz Oruç was detained on 11 December in Doğubayazıt district of Ağrı and called a "terrorist" by the Ministry of Interior.
Journalist Oruç was detained for more than a week and then transferred to Doğubayazıt Magistrates' Court.
The court remanded him in custody on charges of "being a member of an illegal organization".
The Kurdish journalist has been working in Southern Kurdistan for about 3 years due to the lawsuits filed against him in Turkey.
Oruç, who tried to go to Europe via Iran, was detained at the border crossing and subjected to violence by the Armenian police.
Oruç was then handed over to Iran and tortured by the Iranian intelligence for two days.
The Kurdish journalist was left to die on the night of December 10 on the Turkish side of the border. He was barefoot and naked.
Aziz Oruç was taken into custody along with HDP Dogubayazit District co-chair Abdullah Ekelek, who was accused of helping him.
Muhammet Ikram Müftüoğlu, who was taken into custody on the same day after police raided his house and workplace, was arrested together with HDP District chair Ekelek on charges of "helping and abetting" Oruç.
Over 200 colleagues launched a signature campaign on Change.org demanding the immediate release of Oruç.
Turkey confirms to be the largest prison in the world for journalists.