Journalist Evren to remain in custody
The hearing for imprisoned journalist Kibriye Evren was held in the Diyarbakir Heavy Penal Court No.5. The court ruled for the continuation of arrest.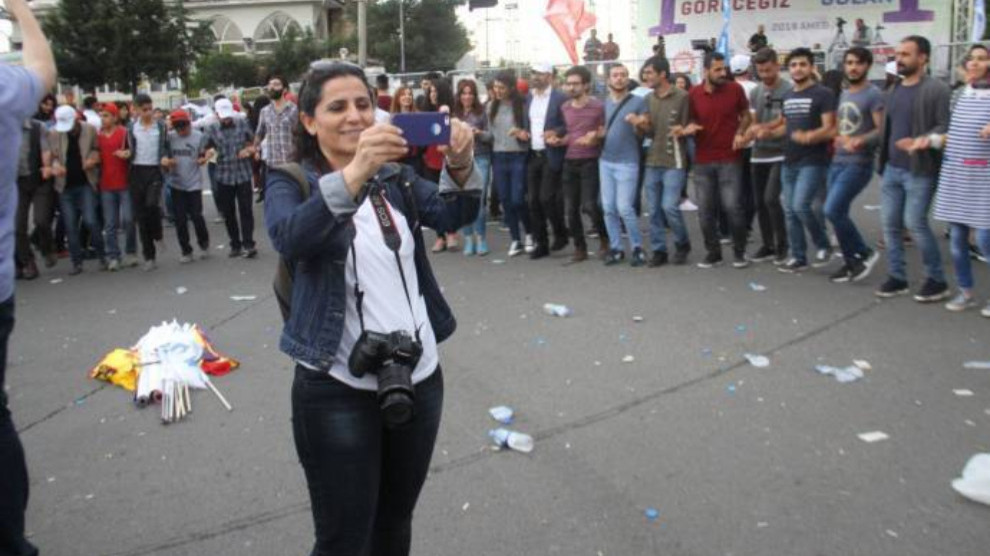 Journalist Kibriye Evren is on trial on charges of "membership to a terrorist organization" and "terrorist propaganda" and is facing up to 20 years in prison.
Evren, currently held in the Diyarbakir Type D Prison, had her lawyer attend the hearing. The hearing was also followed by the Mesopotamia Women Journalists Platform, Journalists Union Turkey Diyarbakir Representative Mahmut Oral and Evren's friends and family. Police officers were seen following the case as well.
Evren said: "My journalistic grounds are wherever women are. Everything I have done is journalistic activity. I have been in prison for 10 months, on the statement of an anonymous witness."
After the defense, the court ruled for the continuation of Kibriye Evren's arrest. The next hearing was scheduled for September 24.