Journalist Gök jailed in Amed: Fascism will be defeated
Mesopotamia News Agency (MA) editor Abdurrahman Gök is among the four journalists who have been sent to prison in Amed (Diyarbakır) today after two days in custody.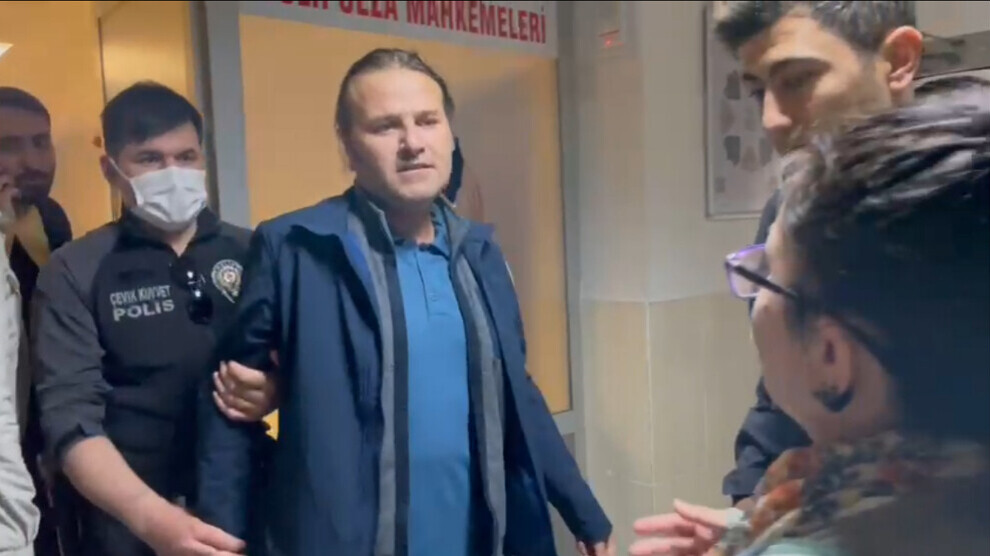 10 journalists were among the 128 people taken into custody in a series of coordinated dawn raids in 21 provinces in Turkey on 25 April.
Besides journalists, lawyers, rights defenders, political activists and artists were also taken into custody in the police operation which was carried out within the scope of an investigation launched by Diyarbakır Chief Public Prosecutor's Office.
The detained journalists include Mesopotamia News Agency (MA) editor Abdurrahman Gök and reporters Ahmet Kanbal and Mehmet Şah Oruç; editor-in-chief of Yeni Yaşam daily newspaper Osman Akın; the publisher of the only Kurdish print newspaper in Turkey, ​​Xwebûn Weekly, Kadri Esen; JinNews reporter Beritan Canözer; and journalists Mehmet Yalçın, Mikail Barut, Salih Keleş and Remzi Akkaya.
After their referral to court, Abdurrahman Gök, Beritan Canözer, Mehmet Şah Oruç and Remzi Akkaya were imprisoned on Thursday afternoon.
Abdurrahman Gök, who was remanded in custody for alleged membership in a terrorist organization, meaning the PKK (Kurdistan Workers' Party), reacted to the arrests, saying: "Fascism will be defeated. Do not worry! This fascist order will go away. Down with fascism, long live the free press!"