Journalist Güneş released, while Ataman remains in prison
Kurdish journalists in Turkey are standing trial for conveying the untold truths to the public.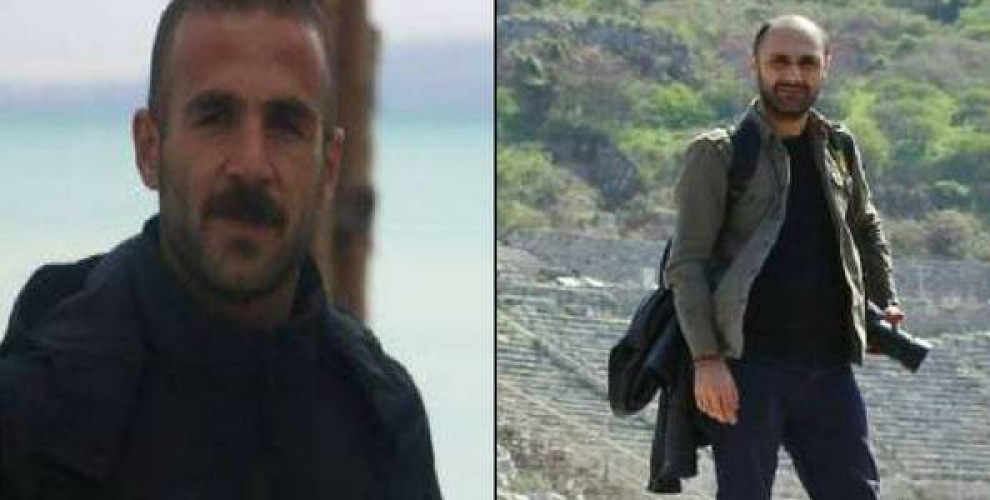 Mesopotamia Agency (MA) journalist Berzan Güneş had been taken into custody by the police in Şırnak city center on June 11. He was jailed soon after appearing in court.
Güneş was accused of "spreading terror propaganda" on social media in the investigation opened against him.
The journalist attended the first hearing at Iğdır Heavy Penal Court via video conferencing system SEGBIS from Şırnak T Type Closed Prison where he is held.
The court decided to release Güneş.
On the other hand, Ziya Ataman, a reporter for Dicle News Agency (DIHA) which was shut down through a Statutory Decree, also appeared in court on Tuesday.
Ataman stands trial alongside 18 other people, 9 of whom are jailed including himself. The third hearing in the case against 19 defendants was held at Şırnak 1st Heavy Penal Court and the 9 jailed defendants attended it through SEGBIS from prisons they are held in.
The journalist faces several accusations which include "disrupting the unity and integrity of the state", "attempting to deliberately kill a public official because of his duty" and "possessing explosives as part of an illegal organisation's activities".
In his defence at court, Ataman said the following; "As I journalist, I have one single weapon and that is my pen. One shouldn't forget that this weapon, namely my pen, is what will improve human beings the most."
The court rejected lawyers' demand for the release of the jailed defendants and adjourned the hearing to October 26, 2018.