Journalist Karakaş says he and other prisoners are on hunger strike in Kürkçüler jail
Journalist Ibrahim Karakaş, who is being held in Kürkçüler Prison, said that they started a 5-day alternating hunger strike as of 14 July due to the arbitrary behaviour in the prison and the rejection of their demands.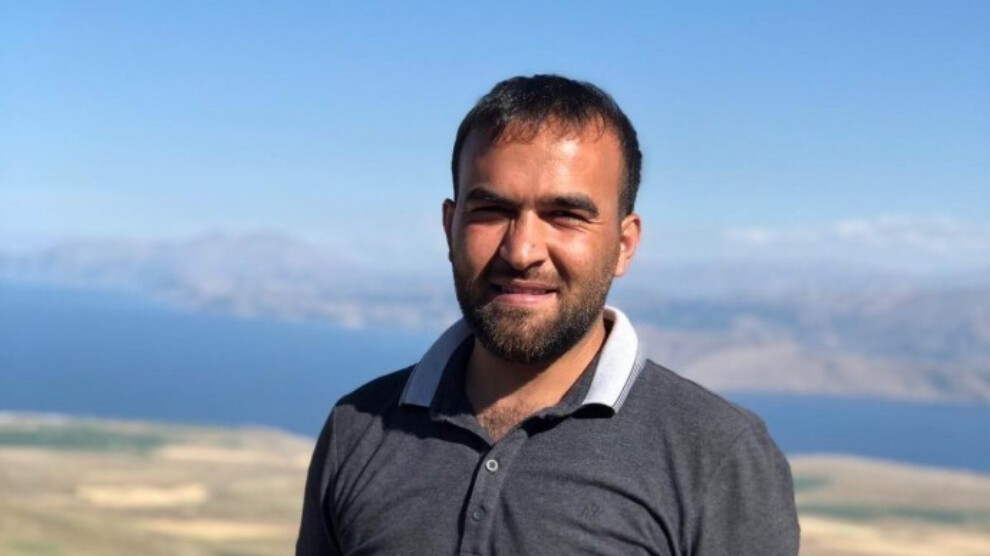 Yeni Yaşam Newspaper journalist Ibrahim Karakaş, who has been held in Adana Kürkçüler F Type Closed Prison since 6 November 2020 due to his journalistic activities, explained the rights violations they were subjected to in a letter he sent to the Mezopotamya Agency (MA). Karakaş said that with the intensification of isolation and repression in prisons, arbitrariness continues and added: "We use all our means to solve our problems and to resolve these unlawful and arbitrary approaches through legal means and dialogue, but in return, we are faced with completely hostile approaches because of our Kurdish and political identity."
Emphasizing that they have conveyed their demands to the Ministry of Justice and the Directorate of Prison Detention Houses, the execution judges, the chief prosecutor's office, the prison director and the prosecutor many times, but no result has been achieved, Karakaş said that they started a 5-day alternating hunger strike as of 14 July because their demands were not met. Karakaş said: "We are still continuing this action. Unfortunately, none of our problems have been resolved before or after this action, and these problems continue to increase. Namely, our right to access treatment, which is our most natural constitutional right, has been de facto abolished because we do not accept this dishonorable practice called 'oral search'."
Right to treatment
Referring to the situation of ill prisoners, Karakaş said in his letter: "As it is known, the prisoners who have been held in jail for about 25-30 years have suffered from many diseases due to the conditions brought by the prisons during this period. Many of them are seriously ill in this way and there is an obligation to go to the hospital constantly for the necessary examinations under the control of a doctor. However, due to the refusal to go through the 'oral search', our friends, including myself, are not taken to the hospital, let alone their routine check-ups. And our existing ailments gradually reach dimensions that cannot be compensated in the future. Because our right to defense has been taken away from us, we are being punished in the courts we did not appear in."
Strip searches
Journalist Karakaş said that they were forced to go through "strip searches", which the Ministry of Justice denied, and said that when they opposed this, they were subjected to violence. Karakaş continued his letter as follows: "We are subject to sanctions and disciplinary investigations are brought against us. Our families also are subjected to strip searches, they come from thousands of kilometres away and at the same time their right to visit is violated. Because of this, we prisoners are exposed to material and moral suffering."
Journalist Karakaş said: "I am subjected to these violations both as a journalist in prison and because of my political identity. But we believe that we will overcome these violations by resisting together. On this occasion, we ask all relevant legal authorities, human rights and law defenders, political parties, non-governmental organizations, to form a committee and visit the prisons to examine such violations. We demand legal support from these organisations. We invite the people to fight and to be in solidarity."