Journalist Metin Göktepe commemorated by his grave
Evrensel Newspaper journalist, Metin Göktepe, was detained and beaten to death by police on 8 January 1996.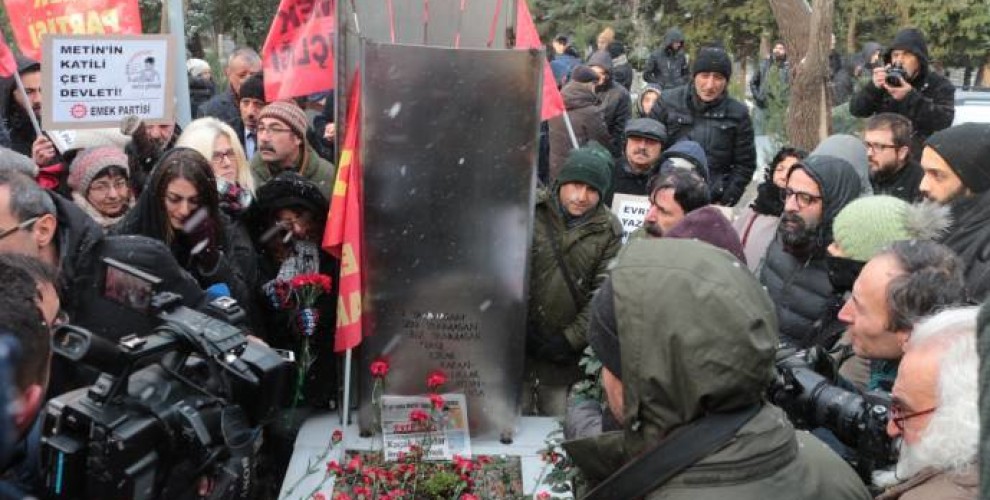 Evrensel Newspaper journalist, Metin Göktepe, was detained and beaten to death by police on 8 January 1996.
He was commemorated by his grave in Atışalanı at Esenler Kemer Cemetery in Istanbul on Tuesday.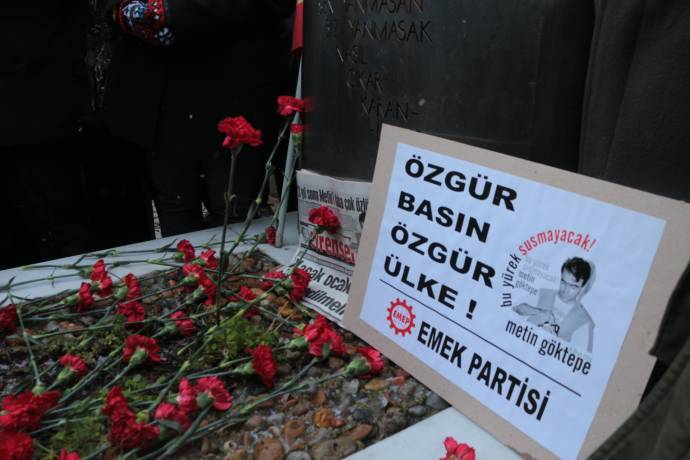 The commemoration saw the presence of Metin Göktepe's mother Fadime Göktepe, CHP deputy Sezgin Tanrıkulu, Saturday Mothers, CHP Istanbul Provincial Chair Canan Kaftancıoğlu, Labor Party President Selma Gürkan, Labor Party Deputy Chair Levent Tüzel, DİSK Press President Faruk Eren, Evrensel Newspaper Publications Director Fatih Polat, Turkey Journalists' union (TGS) Chair Gökhan Durmus, President of Chamber of Mechanical Engineers Battal Kiliç.
Slogans like 'Free Press Free Country', 'Release the Imprisoned Journalists', 'Evrensel writes, Metin lives' were chanted throughout the ceremony.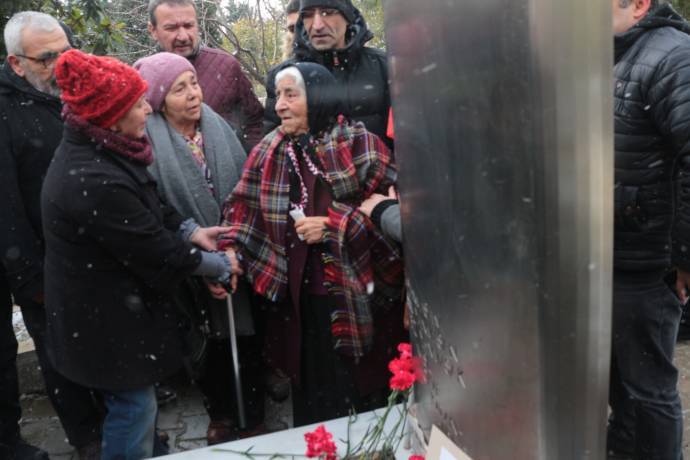 Today journalists are targeted
Fatih Polat, the Editor-in-Chief of Evrensel Newspaper, made the first speech in commemoration act. He reminded that the case of Metin Göktepe is everyone's responsibility. Polat stated that this case was the first in which a journalist had been taken into custody and beaten to death, and the responsible of the murder had actually been tried and punished.
"The freedom of the press is crucial in order to ensure the freedom of the public to receive information." Polat underlined that today journalists are still targeted and threats and pressures against them continue to be exposed.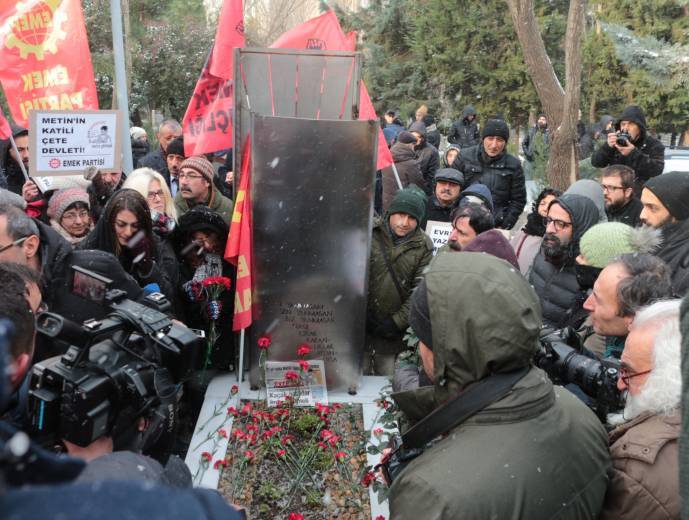 They want to kill journalism
Metin Göktepe's older sister Meryem Göktepe said: "Journalists were being murdered in those days, and today what they want to kill is the truth. With journalists what they are murdering is actually journalism. Journalists are either put in jail or given fines. There is no difference between yesterday and today. But there is an understanding of Metin Göktepe. Those who were young when he was murdered are today in their 50s, and they still keep claiming Metin."
Selma Gürkan, the leader of the Labor Party, pointed out that the murder of Metin Göktepe happened in a time of political conditions and darkness. Today, Gürkan added, the one-man and one-party regime is trying to reshape itself through oppression, prohibitions, war, violence and polarization.
CHP deputy Sezgin Tanrikulu said that in Turkey journalists are subjected to unlawful investigations and put in prison.
DİSK Press Chairperson Faruk Eren addressed Metin Göktepe: "Even now my colleagues are giving testimony, they are being tried and I'm with you. Many colleagues are in prison. This year, Metin, we are much more hopeful. Because they are afraid of the truth, they fear journalists, academics, lawyers, students, workers, they fear the people."
President of the Journalists' Union of Turkey (TGS) Durmus Gökhan said: "Also 23 years ago, journalists were killed. Today, journalists are killed, put in prison. In 23 years, nothing has changed when it comes to journalists."
The commemoration ended with carnations left on the grave of Metin Göktepe.