Journalist Nedim Türfent on hunger strike
Imprisoned journalist Nedim Türfent joined the prison resistance against isolation on 1 March. In a letter he writes that he is in high morale, but worried about the prisoners on hunger strike or four months.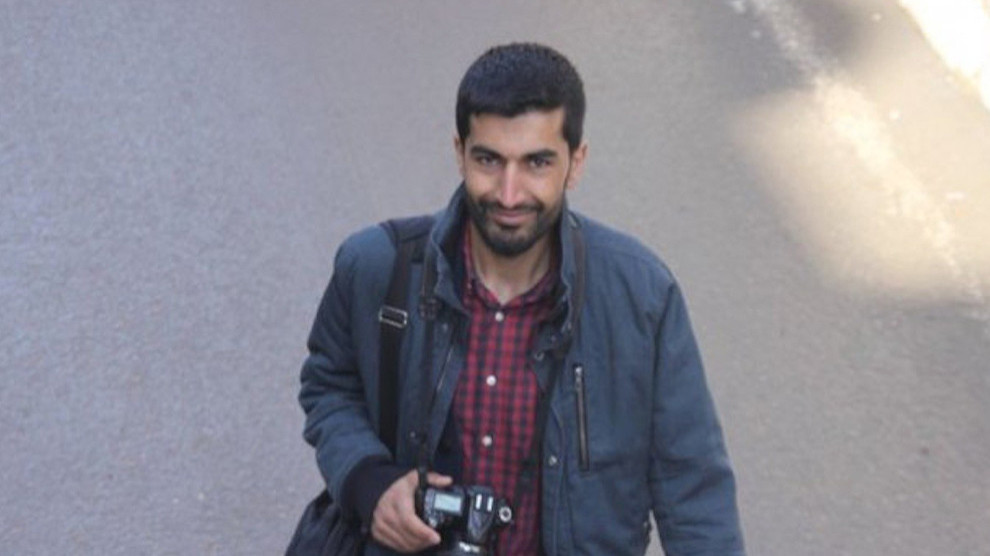 In May 2016, Nedim Türfent, a Kurdish journalist and correspondent for DIHA news agency that was later prohibited by emergency decree, was arrested in Van province. Türfent had previously reported on the abuse of power by state officials. Specifically, it was about a video recording from August 2015 from the northern Kurdistan province of Hakkari. The video showed a special unit of the Turkish security forces handcuffing several dozen construction site workers and forcing them to lie down on the ground with roars, racist insults, threats.
Towards the end of the video, the following sentence can be heard: "Now you will feel the power of the Turks! I know your faces now. Anyone who cheats on us has to expect the consequences. What did this state do to you? Now you will feel the power of the Turks."
After Nedim Türfent reported on the incident, he was repeatedly threatened, including by members of the JİTEM (Intelligence Service of the Turkish Gendarmerie) before he was finally arrested on the basis of fictitious investigations. The indictment against the journalist was first written after he had been in custody for 13 months. The attorney-in-charge found sufficient evidence in Türfent's journalistic activities and articles to require a prison sentence of over 22 years.
On 15 December 2017, Nedim Türfent was finally sentenced to seven years in prison for being a member of a terrorist group. Later, the term was then extended to eight years and nine months because of the "continuation of the findings".
On March 1, the journalist, jailed in the Van High Security Prison joined the hunger strike against the isolation of Kurdish People's Leader Abdullah Öcalan together with 147 other political prisoners. In a letter Nedim Türfent writes that although he is in high morale, he is worried about the prisoners who have been fasting for 4 months. "I hope that not another life will slip from our hands," said Türfent.
Türfent who himself has now lost ten kilograms of body weight, also experiences health problems such as fatigue and weakness, dizziness and severe headaches.
Background of hunger strike against isolation
Abdullah Öcalan, mastermind of the Kurdish freedom movement, has been imprisoned in Turkey since his capture as result of an international conspiracy in February 1999. The last visit of his lawyers took place almost eight years ago. Since the termination of the PKK's peace negotiations with the Turkish government in 2015, Ocalan has been isolated from the public.
The hunger strike initiated by HDP deputy Leyla Güven on 7 November calls for conditions for Öcalan to live and work as the chairman of a legitimate movement to help resolve the Kurdish issue.
After his last family visit in September 2016, his brother Mehmet Öcalan was back for the first time on January 12 for a 15-minute conversation on Imrali. The hunger strikers then stated that their demand was not met and that their action would continue until Öcalan's isolation was completely lifted.
Thousands of people have joined the hunger strike in and outside Turkish prisons.