Journalist Zehra Doğan released from prison
Kurdish journalist Zehra Doğan who was jailed because of her news articles, paintings and social media posts, has been released from prison.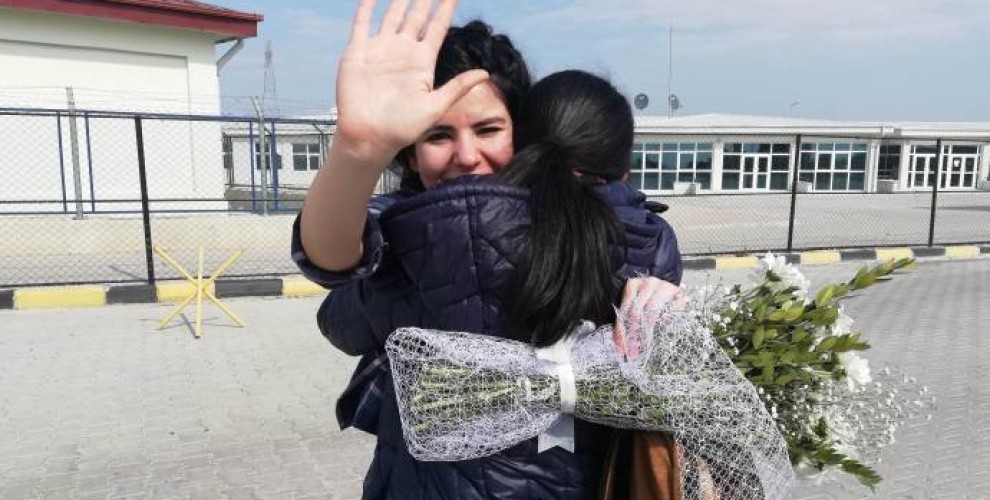 Kurdish journalist Zehra Doğan was arrested in June 2017 and sentenced to 2 years, 9 months and 22 days in prison for her paintings on Nusaybin town which was destroyed by Turkish state forces, her social media posts, news article from the notes of a 10-year-old kid and claim of "spreading terrorist propaganda".
Released from Tarsus Women's Closed Prison on Sunday, Doğan has been welcomed by her colleagues with flowers outside the prison.
Turkish police did not allow Doğan to speak in front of the prison. She said the following in a statement she made afterwards; "Despite the fact that I am happy to be released from prison, I am sad for my friends I have left behind. There are hunger strikes ongoing in prisons at the moment and their health is deteriorating further every passing day. The hunger strikes launched in prisons under the leadership of Leyla Güven should be given a voice."
Doğan stressed that she would continue doing her job.