Journalists and writers reacted to Huseyin Aykol detention
Journalist Huseyin Aykol was detained at his home in Ankara on Thursday.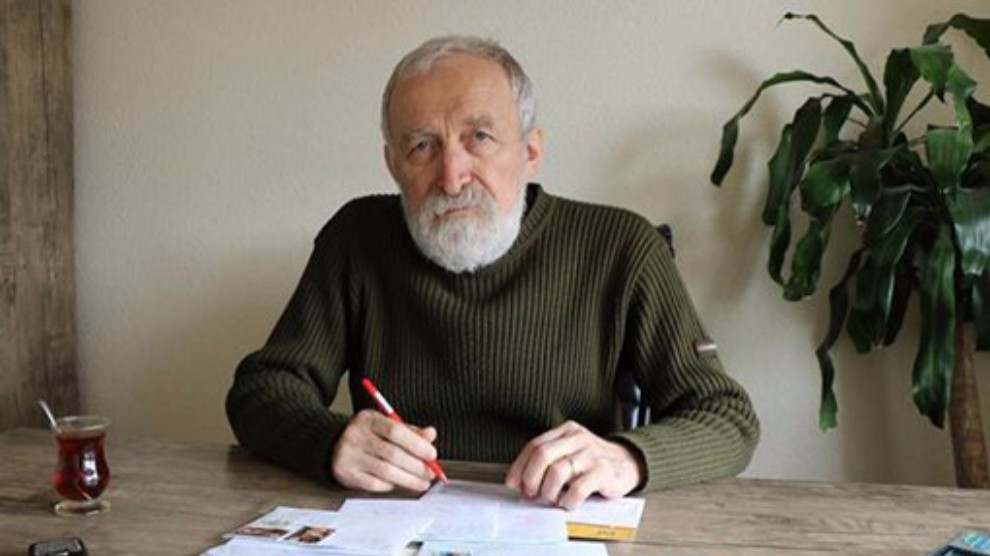 Aykol was arrested in execution of his sentence and was taken to Sincan F Type 2 Prison.
Aykol, former co-editor-in-chief of the closed Özgür Gündem Newspaper, was sentenced to three years and nine months imprisonment for "making propaganda for an illegal organization".
Aykol has been working as a journalist since the 1970s. Aykol is also awaiting for more court appeal sentences.
Many friends and journalists who were trained with him reacted to the news of arrest.
DEMIRER: ONE OF THE EXEMPLARY PEOPLE I KNOW
One of Huseyin Aykol's colleagues at Özgür Gündem, writer Temel Demirer said: "He is one of the most honorable, decent, hardworking, exemplary people I know."
Demirer continued: "Anybody who wants to understand what Free Press is, what opposition media is, can look at Huseyin Aykol. I have taken him as an example for myself in my journalistic life. He is one of the few people who champion freedom of expression in Turkey and indeed the world. Whatever his 'crime' is, I take it on. Huseyin Aykol's crime is my crime. I take this on with honor."
ERYILMAZ: THERE IS NO FREEDOM OF EXPRESSION
Journalist Tugrul Eryilmaz said the arrests in Turkey against freedom of expression and press freedom are unacceptable: "We live in a country with no press freedom. All institutions in Turkey have been devastated. The parliament, justice, academia… of course they were not going to leave media be. This is what authoritarian systems do.
The latest victim was our colleague Aykol. These are the people we know. There are many yougn colleagues that we haven't heard from."
KESKIN: THIS MUCH NEVER HAPPENED BEFORE
Human Rights Association (IHD) Co-chair Eren Keskin, who worked as a Co-editor in Chief with Aykol at Özgür Gündem and is fighting her 17 year 2 month prison sentence at the Supreme Court, said: "We worked as Co-editors in Chief at an oppressed publication in this country. There has never been a time when freedom of expression was violated to such extent."
Keskin continued: "Huseyin Aykol is a man who dedicated his life to press freedom and fredom of expression. He is also my co-suspect in a case. We can all go to prison at any time. This is a tragicomical situation. In a country where Veli Kucuk is acquitted, journalists and writers are sent to prison. Huseyin Aykol is one of these people. It is sad, but it is not surprising."