Journalists in Sincan Women's Prison expose rights violations
Journalist Habibe Eren, who is imprisoned in Sincan Women's Prison, stated that the sockets in the common area do not work and that the prison administration makes a special effort to isolate journalists.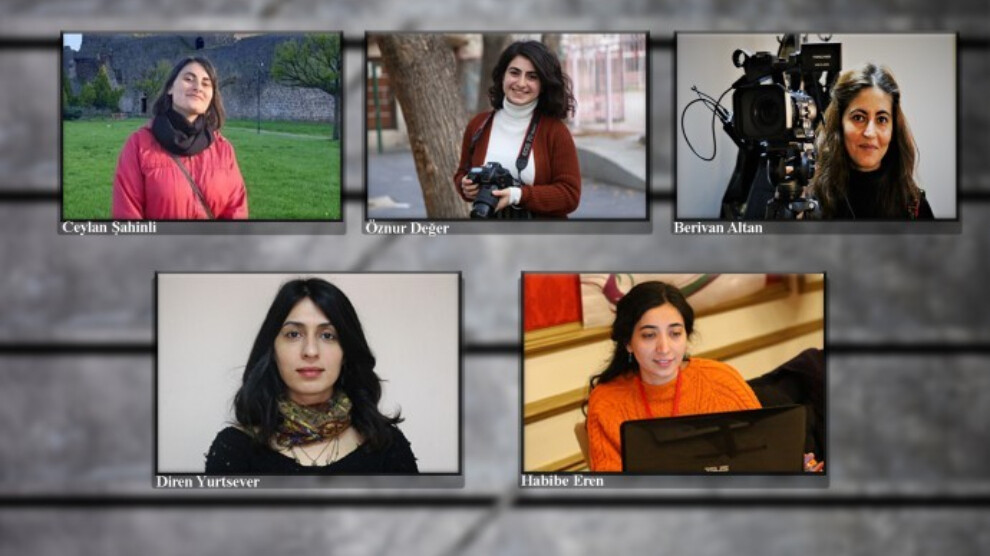 MA Editor-in-Chief Diren Yurtsever, reporters Berivan Altan and Ceylan Şahinli, and JINNEWS reporters Habibe Eren and Öznur Değer, who were arrested as part of the Ankara-based investigation, talked about the rights violations imposed the prison administration.
JINNEWS reporter Habibe Eren, who met with her lawyer, stated that they could not use the television in the common area due to the fact that the sockets were not working, and added: "We are five journalists in F-2 ward, but the sockets of the common area do not work. Because of this, we had to leave the TV in a friend's cell. We raised this problem, but no solution was found."
Eren said that the prison administration tried to prevent the journalists from staying together and that "special" efforts were made to isolate them.