Journalists to be taken to court today
Journalists, who had been in custody for 3 days, refused to testify at the police station to protest the torture they suffered at the hands of the police.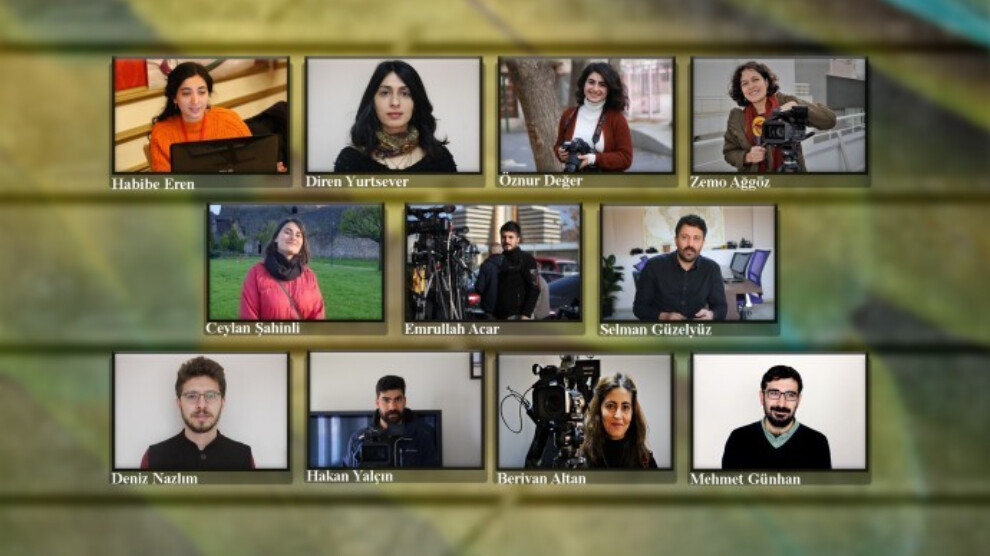 JINNEWS journalists Habibe Eren and Öznur Değer, Mesopotamia Agency (MA) Editor-in-Chief Diren Yurtsever, correspondents Deniz Nazlım, Selman Güzelyüz, Zemo Ağgöz, Berivan Altan, Hakan Yalçın, Emrullah Acar, Ceylan Şahinli, Mehmet Günhan, who was a trainee at MA for a while, were taken into custody on 25 October. Journalist Zemo Ağgöz, who has a 45-day-old baby, was released on house arrest by the court after the security procedures were completed on Wednesday night.
The statements of 10 journalists, who have been held in the police station for 3 days, started to be taken on Wednesday. However, the journalists refused to testify to protest the police violence they were subjected to during the house raid as well as in the police station were they were held. The journalists said they would testify at the prosecutor's office.
They are expected to be sent to the courthouse today.