Kadri Esen: We will continue publishing in Kurdish
Xwebûn newspaper's publisher, Kadri Esen, says that there is no legal justification for the government crackdown on Kurdish journalists and journalism. He insists that they will continue Kurdish publications.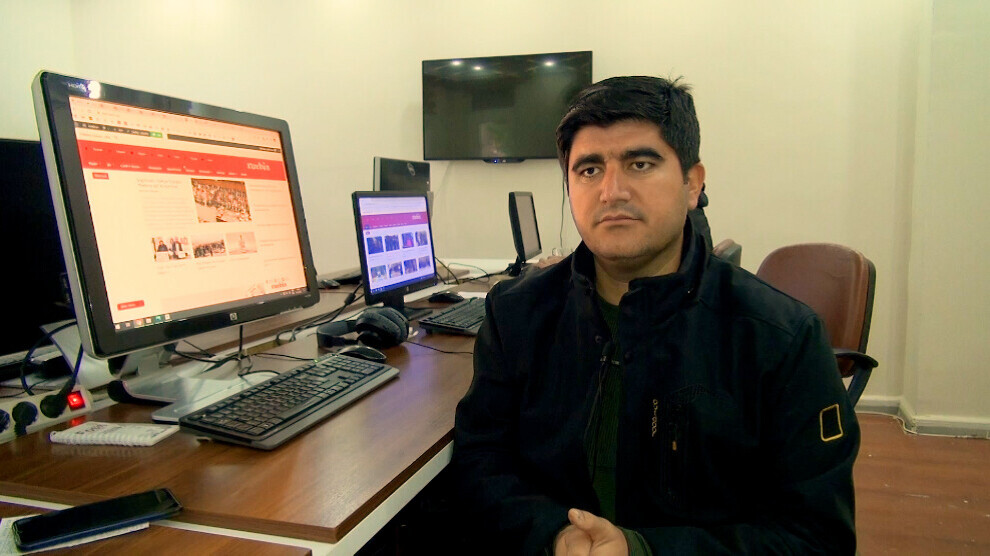 The government crackdown on the Kurdish press continues. As Kurdish journalists are subjected to detentions, arrests, and bans, the distribution of Xwebûn, the successor of the first daily newspaper, Azadiya Welat, has been prevented most recently.
Azadiya Welat, the publishers of which were murdered, arrested and subjected to similar repressive policies in the 90s, was shut down multiple times in the past. The newspaper is currently published weekly under the name Xwebûn. However, distribution of Xwebûn is also prevented by the police. In Diyarbakır, the police threatened several bus companies that transported the newspaper to other cities.
The publisher of the newspaper, Kadri Esen, talked to ANF about the newspaper and the problems they faced.
Esen recalled that Xwebûn newspaper started to be published weekly in 2019. The newspaper focuses on developments in Kurdistan and Turkey and also has an online version.
Esen said that his newspaper initiated legal proceedings against the threats of the police to prevent the distribution of the newspaper. "We will confront the crackdown by focusing more on our work and initiating legal actions," the publisher said.

BANS ON NEWSPAPER ISSUES
"I was summoned by the police several times to give a statement as a publisher. Both the printed and online versions of the newspaper have always faced a crackdown and now they are targeting our printed editions. In September, October and November, the police tried to prevent the delivery of our newspaper from Amed (Diyarbakir) to other cities without a court decision. When we tried to obtain information through our lawyer, we learned that a decision to withdraw some of our previous issues had been issued."
THEY WANT TO INTIMIDATE KURDISH JOURNALISTS
The publisher condemned the arbitrary obstructions of the newspaper, saying, "If they have a reason, they need to inform us so that we seek ways to fight accordingly. But we know very well what their purpose is. They are trying to intimidate Kurdish journalists and publishing in Kurdish. No matter what, we will continue to do journalism."
POLICE THREATENED BUS COMPANIES
Esen noted that the police had threatened bus companies warning them that they should not distribute the newspaper. "The police have recently threatened bus companies with impoundment. Companies should not take a step back in this regard because we are a legal newspaper, and we pay taxes to the state."
LEGAL ACTION AGAINST CRACKDOWN
Esen said that they initiated legal actions on the matter, adding, "We will continue publishing in our native language. We will confront the crackdown by focusing more on our work and initiating legal proceedings. A few days ago, we went to the bus terminal, made a statement there and distributed our newspaper to shopkeepers. We have initiated legal actions, but no official statement has been made to us so far. Even if they give an official explanation or justification, we will not be convinced because we know why they crackdown on us. Therefore, no matter what, we will continue publishing in Kurdish."