Kurdish journalist Dilbahar walks out of prison after 10 years
Kurdish journalist and writer Hamit Dilbahar has been released from prison after more than ten years. The 44-year-old, who was most recently detained in Van F-type prison, was received by his relatives and friends on Friday.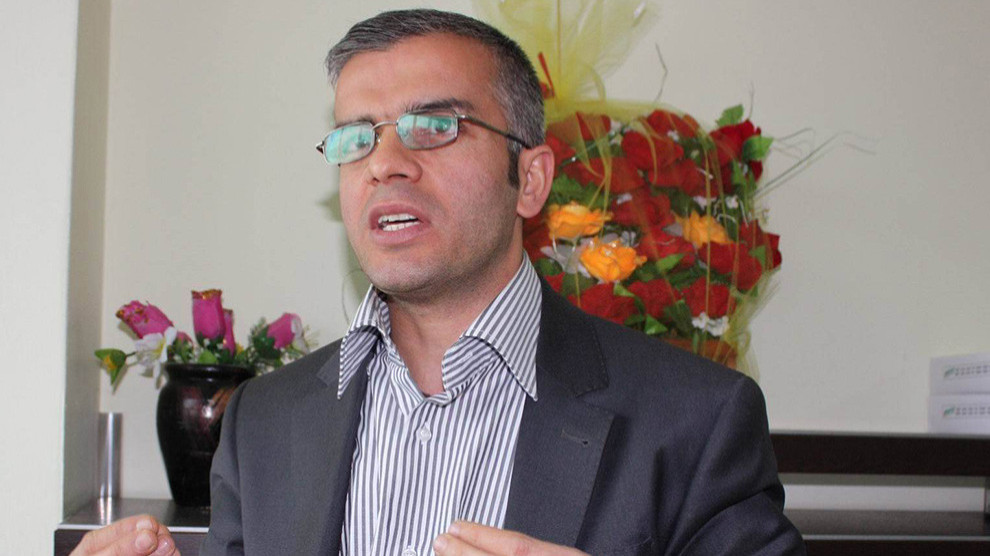 Hamit Dilbahar was born in Hakkari. For many years he wrote columns for the Kurdish newspaper Azadîya Welat, which was banned in October 2016, just three months after the so-called coup attempt in Turkey, by an emergency decree.
Dilbahar is also the founder of TZP-Kurdî (Tevgera Ziman û Perwerdehiya Kurdî), the "Movement for Kurdish Education and Language", which had launched a new period of civil disobedience in Kurdish cities in the summer of 2008. At that time, TZP-Kurdî organized rallies in Kurdish cities to demand education in Kurdish and protests against the assimilation of Kurdish children. This was followed the year after by the Democratic Social Congress DTK, a civil society organization in which almost all associations in the Kurdish regions are represented.
The DTK, whose co-chair and HDP Hakkari MP Leyla Güven, was sent to prison on Thursday, went one step further than TZP Kurdî at that time by rejecting the state ideology "one state, one flag, one language, one nation" and instead recognizing Kurdish as a second language in Kurdistan and the Kurdish self-government (democratic autonomy).
In January 2010 Hamit Dilbahar was elected to the party council of the BDP (Peace and Democracy Party). Just a month later, he was arrested in Ağrı. A court in Erzurum sentenced him to "16 years in prison" for "membership of an armed terrorist organization".
Having already served two thirds of his sentence, he was released. Hamit Dilbahar is the author of the poetry books "Piştî Tu Çûyî", "Ez Bûm Jînperest Ji Evîna te" and "Dem Bûye Xencereke Reş-Ezîzam".