Kurdish journalist Firat Can Arslan released from prison
MA correspondent Firat Can Arslan was acquitted of charges of "terror propaganda" and "endangering public officials by disseminating media reports".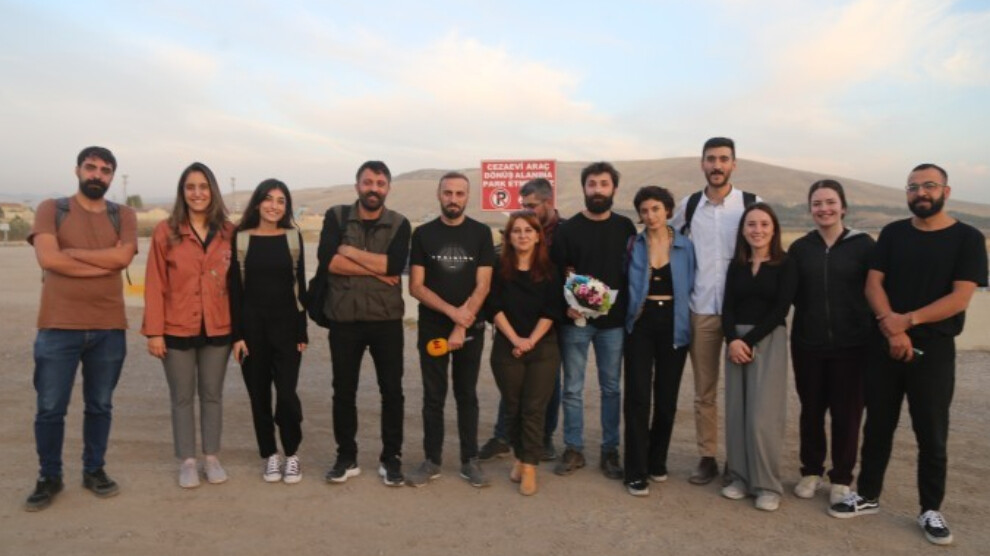 As part of an investigation launched by the Diyarbakır Chief Public Prosecutor's Office, Mesopotamia Agency (MA) reporters Delal Akyüz and Fırat Can Arslan, T24 editor Sibel Yukler, Bianet editor Evrim Kepenek and journalist Evrim Deniz were detained on 25 July. Journalist Fırat Can Arslan was remanded in custody, while the other journalists were released on condition of judicial control. During the hearing on 31 October, Arslan was acquitted of all charges.
The background to the proceedings is a trial against 18 Kurdish media workers, which is also pending in Diyarbakır and is still ongoing. 15 of the journalists were held in pre-trial detention for over a year in the allegedly contrived trial without charges and on vague "terror charges". The long detention was based on the false testimony of an anonymous "witness".
Arslan was specifically accused of spreading news about the prosecutor Mehmet Karababa and his wife. The latter wrote the indictment in the trial against the 18 media workers. During the trial, it also became known that his wife was a member of the panel of judges presiding over the trial. To avoid a scandal, they were transferred to new courts by the Council of Judges and Prosecutors.
Other charges brought against Arslan were "propaganda for a terrorist organisation" and "glorification of criminals". The charges were based on accompanying and documenting the funeral of Nagihan Akarsel. The journalist, academic and Jineolojî researcher, who was born in Konya in central Anatolia, was assassinated last October by the Turkish secret service (MIT) in the Sulaymaniyah city of southern Kurdistan. On the sidelines of her funeral, the police arrested two media workers, including Firat Can Arslan.
The trial of MA correspondent Arslan was monitored by numerous press freedom NGOs, including the Media and Law Association (MLSA) and the Dicle Firat Journalists' Association (DFG). The organisation Reporters Without Borders (RSF) also followed the proceedings closely. Its Turkey correspondent and representative Erol Önderoğlu called the trial of Arslan a "revenge action" and spoke of legal harassment. He said the case clearly showed the extent of arbitrariness in the Turkish judiciary and the damage caused by it, which could not be compensated for.
Released from prison the Sincan Prison in Ankara this afternoon, Arslan was welcomed by his family members, members of the Dicle Firat Journalists' Association, the Association of Lawyers for Freedom (ÖHD) Ankara branch, Arslan's lawyers and Mesopotamia Women Journalists' Association (MKGD).