Kurdish journalist sentenced to life imprisonment in Turkey
Journalist Rojhat Doğru has been sentenced to life imprisonment in Amed for separatism and attempted murder. The background is his film reports on the Kobanê protests and from Qandil.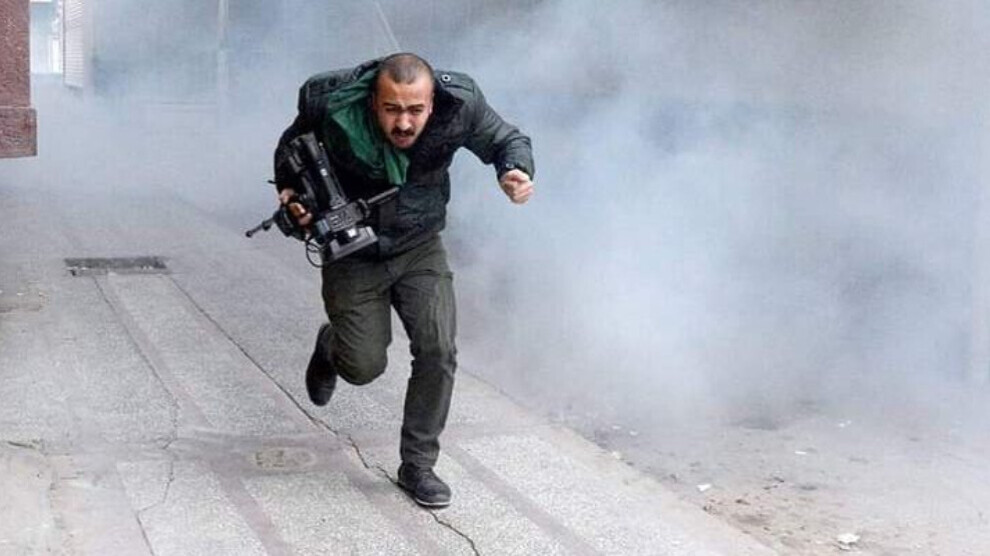 Kurdish journalist Rojhat Doğru has been sentenced to life imprisonment in Amed (tr. Diyarbakir) for "destroying state unity and the entirety of the country". In addition, he was sentenced to a further ten years for attempted murder and over one year for propaganda for a terrorist organisation.
The accused did not attend the trial and was represented by his defence lawyer Resul Temur. The court issued an arrest warrant and ordered a manhunt. Lawyer Temur announced that he would appeal the verdict.
The background to the conviction were the protests that took place during the ISIS attack on Kobanê from 6 to 8 October 2014 and were filmed by Doğru in Amed. In 2015, Doğru was named the most successful journalist of the year by the Journalists' Association in the Southeast (GGC) for his recordings. The former cameraman of Gali Kurdistan TV was also accused of his posts on the social media and a money transfer to prison. Another charge was a report from Qandil, where Doğru had filmed for his channel in 2014 during negotiations on a political solution to the Kurdish question.
Rojhat Doğru was held in prison for three months in 2019. At the time, he was accused of armed assault during the Kobanê protests. However, an expert opinion based on recordings revealed that he was not carrying a weapon at the moment of the alleged crime. In May 2020, he was arrested again for sending money to a former fellow detainee and spent two months in pre-trial detention. Both proceedings were then combined.