"Kurdish televisions" decision in EFJ General Assembly
European Federations of Journalists (EFJ) unanimously decided to protest the shutting down of Kurdish television networks in their annual General Assembly meeting.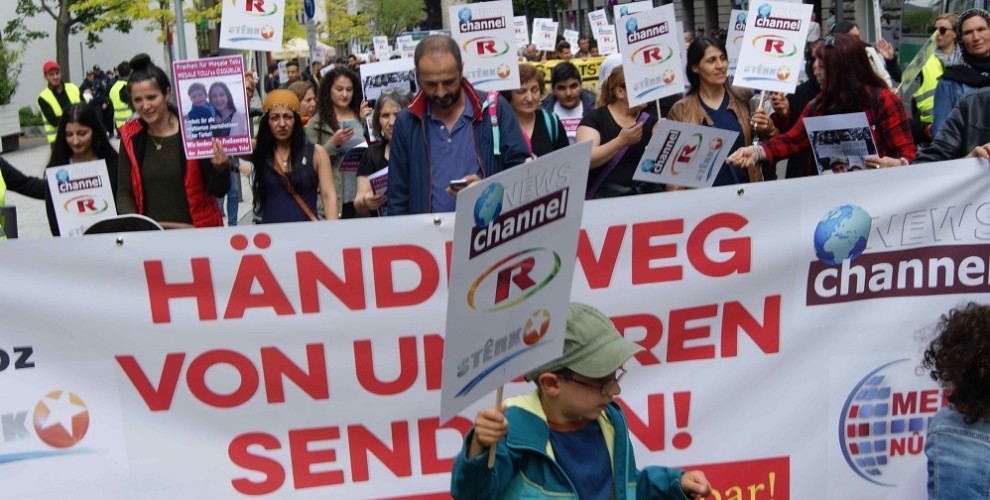 According to EFJ, the text regarding the three Kurdish television networks was presented by French unions. The text was accepted unanimously in the annual General Assembly of EFJ and will be sent to the French satellite company Eutelsat's president.
The proposal presented by French SNJ, SNJ-CGT and CFDT-Journalistes unions includes the following:
- Eutelsat should not shut down the three Kurdish television networks.
- The General Assembly of EFJ held in Bucharest on May 18-19, 2017 expresses deep concern regarding the decision by Eutelsat to stop broadcast for the 3 Kurdish television networks, Ronahi TV, Stêrk TV and News Channel.
- On October 2016, French unions (SNJ, SNJ-CGT, CFDT-Journalistes) had protested the same procedure set in motion for 2 other Kurdish television networks, Med Nuçe TV and Newroz TV, and they offered support for the networks. The French judiciary had decided to reinstate broadcast for these networks.
- Today, Eutelsat, the largest satellite company in Europe with the French state owning some shares, is attempting to stop broadcast for these three Kurdish television networks under pressure from the media supervision institution under control of the Erdoğan regime.
- These media organs having their broadcast halted under pressure from the Turkish regime, which has become the largest jailer of journalists, will be a blow to freedom of expression.
- French unions have asked Eutelsat's head Rodolphe Belmer to not actualize the threat issued by the company.
EFJ General Assembly insistently demands the new French government, which is the majority shareholder, to halt this process which puts the right to information, one of the most fundamental values of Europe, under suspicion.
The General Assembly calls on the Executive Committee to take these repeated threats to the Council of Europe and call for intervention on the Turkish authorities.
Eutelsat, the leading satellite operator in Europe, had ordered to halt the broadcasts of Stêrk TV, News Channel and Ronahi TV through the distributor companies by Turkey's demand.
Eutelsat had halted broadcast for Kurdish television networks before, and was convicted by the Paris Court of Commerce in November 2016. The court had ordered the broadcast of Med Nuçe TV and Newroz TV to be reinstated and sentenced Eutelsat to pay damages. Both networks were shut down in October 2016 by the demand of Turkish authorities.
The European Federation of Journalists (EFJ) is the largest organisation of journalists in Europe, representing over 320.000 journalists. It has 71 members in 43 countries.