MA reporters Eser and Topaloğlu remanded in custody
The Turkish regime's repressive measures against workers of the free press continue increasingly.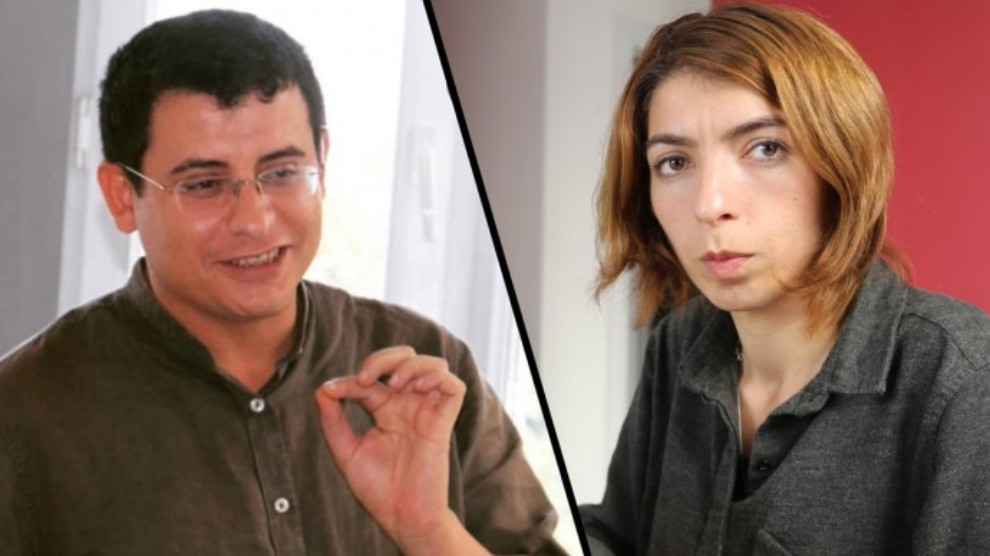 Mesopotamia News Agency (MA) reporters Sadiye Eser and Sadık Topaloğlu were detained while leaving their office in Beyoğlu, Istanbul on November 29.
The two journalists have been referred to court earlier today, accused of "membership to a terrorist organization" because of their journalistic activities.
While the journalists and their lawyer rejected the accusations and demanded their release, both were remanded in custody on terrorism charges.
Eser was sent to Bakırköy Women's Closed Prison and Topaloğlu to Metris Prison. The latter will later be referred to Silivri Prison.
On the other hand, MA reporter Berivan Altan, who was taken into custody during a raid on her home in Ankara and then taken to Mersin, also appeared in court today. Altan was released on condition of judicial control.
RELATED NEWS: