Mesopotamia Women Journalists: Free press won't be silenced
The Mesopotamia Women Journalists Platform underlined that nine journalists had been detained in three days and added: "Turkey is the country with the highest number of journalists in prison around the world. However, this won't silence free press."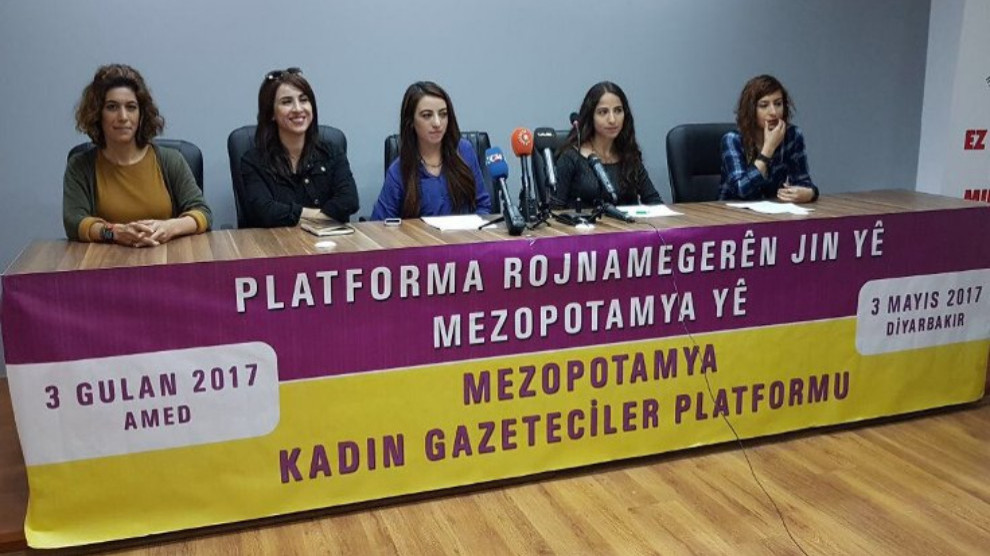 The Mesopotamian Women Journalists Platform issued a written statement following the police raid and detentions at Etkin News Agency (ETHA).
Seven people were detained in the raid, six of them journalists, the statement said, "On 13 June Ozgur Gelecek newspaper Bursa offices were raided by police, and three journalists were taken into custody and all the materials seized."
'Free Press won't be silenced, it will grow stronger'
The statement added: "Turkey is the country in the world with most journalists in prison. Journalists by now are not feeling safe in this country. Dozens of journalists have been punished for the news they have written. Many journalists have been forced to leave the country and seek asylum abroad. Journalists have been converted into a target. The fact that two opposition press agencies have been raid a few days one after the other, is no coincidence. Despite all repression the free press won't be silenced."
The Platform called on everyone to express solidarity to the detained journalists and called for their immediate release.