MKGP and DFG condemn the Turkish attack on journalists in North-East Syria
MKGP and DFG called on human rights organizations and journalists' associations not to turn a blind eye and deaf ear to the attacks of the Turkish state.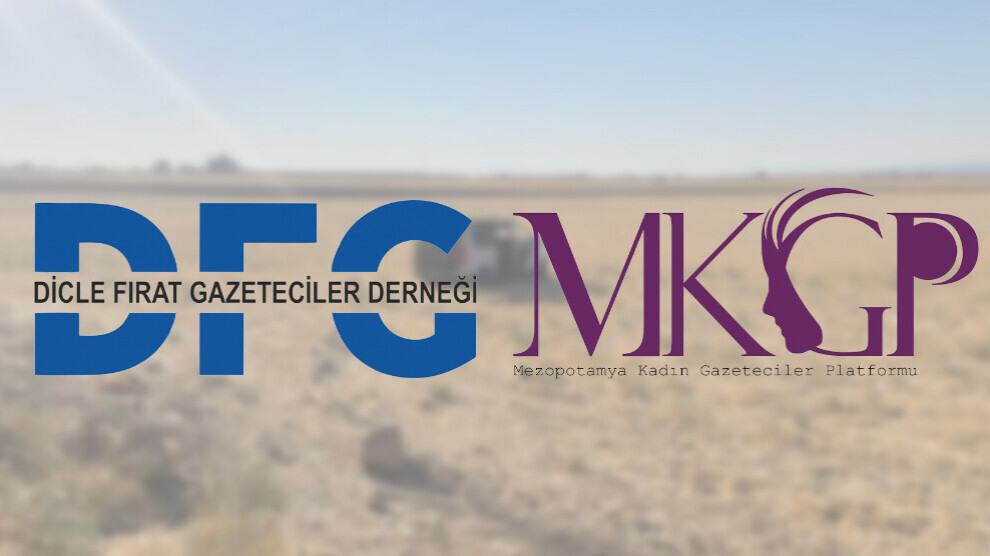 The Mesopotamia Women Journalists' Platform (MKGP) and Dicle Fırat Journalists' Association (DFG) released a statement condemning the Turkish drone attack on Wednesday that targeted a vehicle belonging to the women's channel JIN TV on the road between Qamişlo and Amûde in the autonomous region of northern and eastern Syria. The targeted attack killed the driver, journalist Necimedîn Feysel Hec Sînan, and injured a Jin TV correspondent, Delila Ağît.
The statement by MKGP and DFG pointed out that Kurdish journalists and the free press workers continued to pay a price to make the truth known, recalling the death of journalists Seed Ehemed, Mihemed Reşo, Welat and Îsam Ebdullah as a result of Turkish attacks in North-East Syria.
"With its attacks, the Turkish state violates international conventions and human rights for all the world to see. Human rights organizations and journalists' associations should not turn a blind eye and deaf ear to these attacks, which should be met with a strong response. Workers of the free press are immortal."