MKM promotes night of solidarity for journalists in prison
The MKM released the promotional video of the night of solidarity it is going to organize for the free press.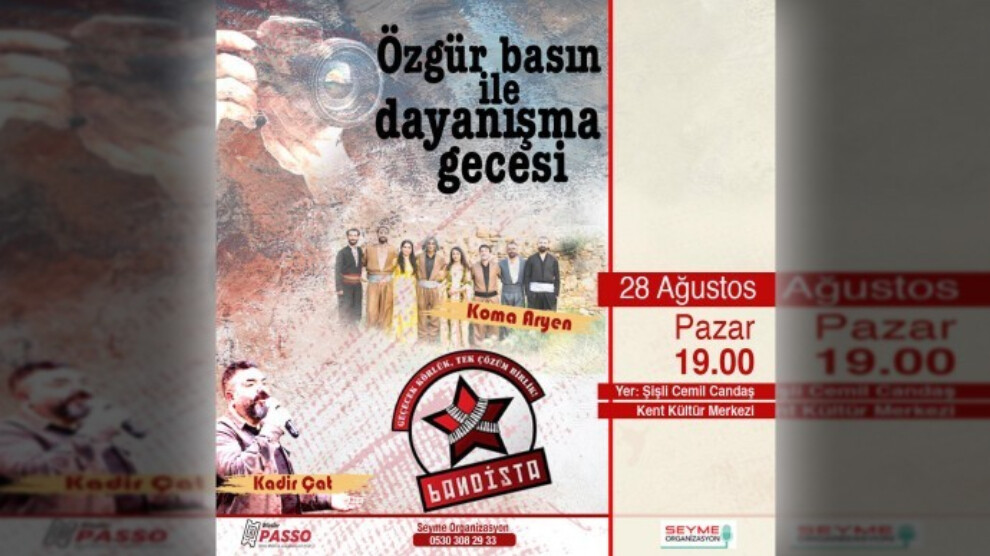 The Mesopotamia Cultural Center (MKM) has released a promotional video for the solidarity night it will hold on 28 August at Şişli Cemil Candaş Cultural Center in Istanbul for the 16 journalists arrested in Diyarbakır on 16 June.
The video begins with the slogan "Free press cannot be silenced". The video also shows images of the journalists being taken to the Diyarbakır Courthouse and waiting in front of the courthouse.
The video, which also includes press statements made by journalist organizations for solidarity, ends with the songs by artists Kadir Çat, Koma Aryen and Bandista, who will take the stage at the solidarity night.