New hearing today in Özgür Gündem main trial
The hearing of the main trial against Özgür Gündem will be held today in Istanbul.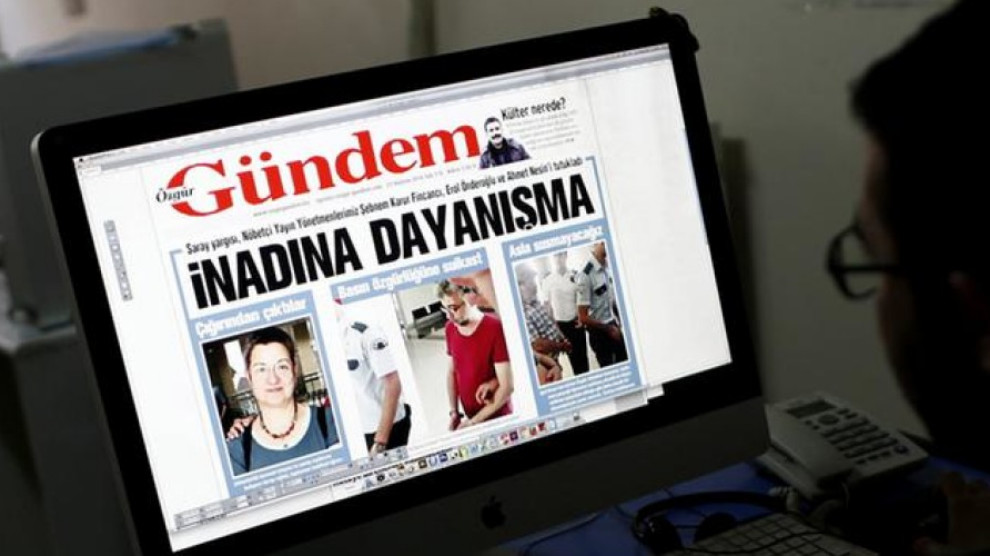 The hearing will be held at Istanbul 23rd High Criminal Court. The defendants are: Filiz Koçali Asli Erdogan, Necmiye Alpay, Ragip Zarakolu, Zana Kaya, Inan Kizilkaya, Eren Keskin, Kemal Sancili, Bilge Aykut.
Case Background: 
On 12 November 2016, prosecutors submitted an indictment against nine journalists and staff of now-shuttered Özgür Gündem seeking life imprisonment for "disrupting the unity of the state and the integrity of the nation", plus additional time for "being a member of an illegal organization" and "making propaganda for an illegal organization".
Prosecutors alleged that Özgür Gündem, closed in October 2016 by emergency decree, was founded and financed by the Kurdistan Workers' Party (PKK). Özgür Gündem representatives deny the accusation.
Inan Kızılkaya, news editor for Özgür Gündem, was detained by police in a raid on the newspaper's office in Istanbul on 12 August 2016. Ten days later, an Istanbul court ordered Kızılkaya and Özgür Gündem editor Zana Kaya arrested on charges of being a member of a terrorist organization and ordered them jailed, pending trial. Kızılkaya was released on 31 October 2017 after 440 days, while Kaya was released after the first hearing on 29 December 2016.
Editors Aslı Erdoğan and Necmiye Alpay were also arrested and held in pretrial detention for over four months. Both were released on bail along with Zana Kaya after the first hearing.