Prosecutor dismisses investigation into imprisoned women journalists' complaint over strip-searches
Prosecutors in Ankara have dismissed an investigation into imprisoned women journalists' complaint that they had been strip-searched at Sincan Women's Prison.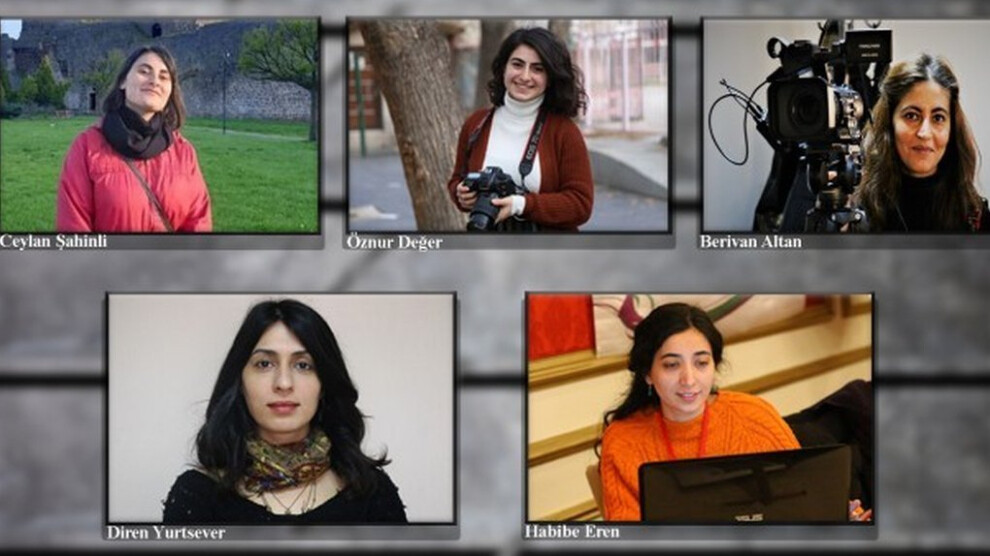 Five women journalists, who were among the nine journalists arrested on 29 October as a result of a "terror" investigation into Kurdish media outlets, had filed a complaint, alleging that the incident had happened during their admission to the prison.
Mesopotamia Agency said that responding to the complaint, the Ankara Chief Public Prosecutor's Office said the practice was in accordance with the regulations.
There were four CDs among the journalists' belongings. The journalists were strip-searched to find out whether they had recording equipment on themselves, said the prosecutor.
The search was performed "without touching the person with bare hands" and "did not violate the privacy of the prisoners in any way," they further noted.
The journalists filed an appeal with the Ankara Western Penal Judgeship of Peace.