Reporters Müftüoğlu and Yılmaz call on colleagues to defend journalism
Journalists Dicle Müftüoğlu and Sedat Yılmaz were taken into custody in the Ankara-based police political operation on Friday. They called on colleagues to defend journalism.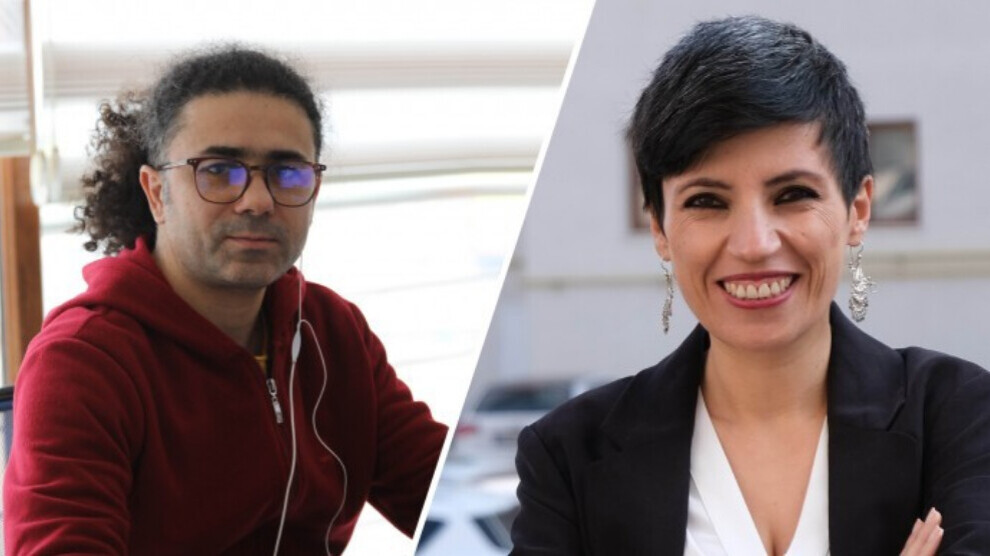 As part of the investigation launched by the Ankara Chief Public Prosecutor's Office against 49 people, those detained in 15 provinces were brought to Ankara. Dicle Müftüoğlu, co-chair of the Dicle Fırat Journalists Association (DFG), Sedat Yılmaz, editor of the Mesopotamia Agency (MA), and his wife Selma Yılmaz, who were detained in Amed, were brought to Ankara together with Yılmaz' sister Filiz Yılmaz, who was detained in Istanbul.
The journalists sent messages through their lawyers urging colleagues to defend journalism against all policies of oppression and intimidation.
Dicle Müftüoğlu said: "Once again, as in the past 30 years, they are trying to silence us. Five journalists were remanded in the operation carried out in Diyarbakır just a few days ago. Despite those who have been trying to criminalize us with similar operations for years, our search for the truth continues. No obstacle can stop us. We call on all our colleagues to defend journalism against all these operations."
Sedat Yılmaz said: "My dear colleagues, I feel strong and fine. We won't bow down to the mafia or the drug lords. We won't drop our pens. What I expect from you is to strengthen solidarity. My wife, my sister and I are in custody. We had to leave our 13-year-old daughter with our relatives in Diyarbakır. Greetings and love."