RojNews correspondent in custody for four months
Journalist Zuber Bradosti has been detained by the security forces in South Kurdistan for four months without a reason being cited.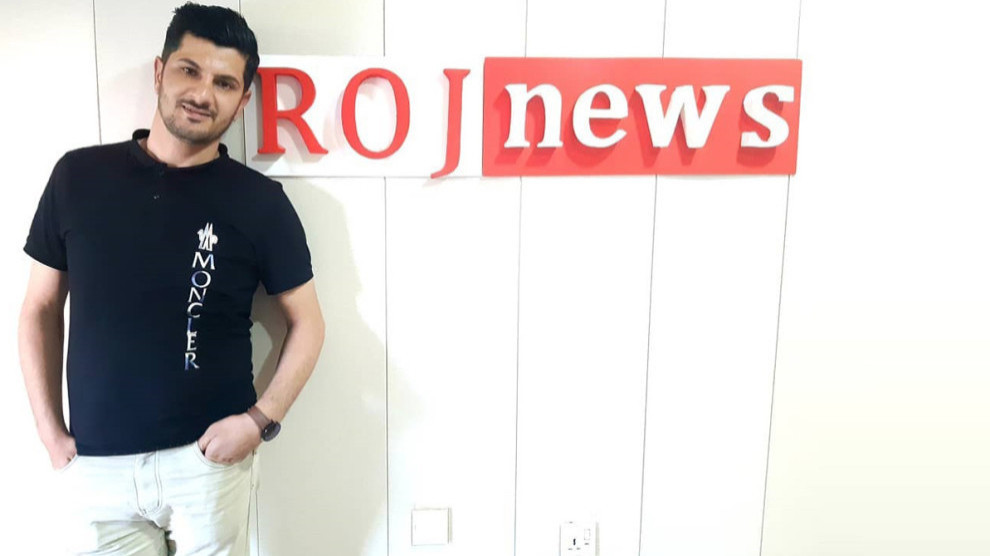 Freedom of the press is also enshrined in law in the Kurdistan Federal Region. According to a law passed in 2007, journalists cannot be arrested for their professional activities. In practice, however, the situation is different. The arrest of journalist Zuber Bradosti is a concrete example of this.
Zuber Bradosti (Hemedemin Nebi) is a correspondent for South Kurdistan based RojNews agency. He was arrested by southern Kurdistan's ruling party KDP Public Security (Asayish) forces n the Bradost region on July 21. There has been no court decision on the case for four months, and the reason for the arrest is unknown. Bradosti is detained in Pirman in the Hewlêr (Erbil) governorate.
The journalist had already been arrested before. In March 2019 he was arrested by security forces in the village of Deşti Hirti in Bradost and released 24 hours later. He then declared: "I have been warned. I was asked not to report on the Turkish occupation ambitions and not to ask the population for their opinion about the Turkish military bases in the region."
According to article 35, paragraph 2, sentence 1 of the press law adopted in South Kurdistan in 2007, journalists are free and cannot be censored in their reporting. Paragraph 7 guarantees the independence and legal security of media coverage.
In 2013, a Freedom of Information Act was passed, which establishes the right to disseminate information by journalists. According to South Kurdish legislation, journalists cannot be arrested for their activities and might only be subjected to fines for the dissemination of false reports.
RELATED NEWS: