RSF: A record total of 533 journalists are jailed worldwide
While 533 journalists are currently detained worldwide, a total of 57 paid with their lives for their commitment to report the news in 2022 – an 18.8% increase compared to 2021.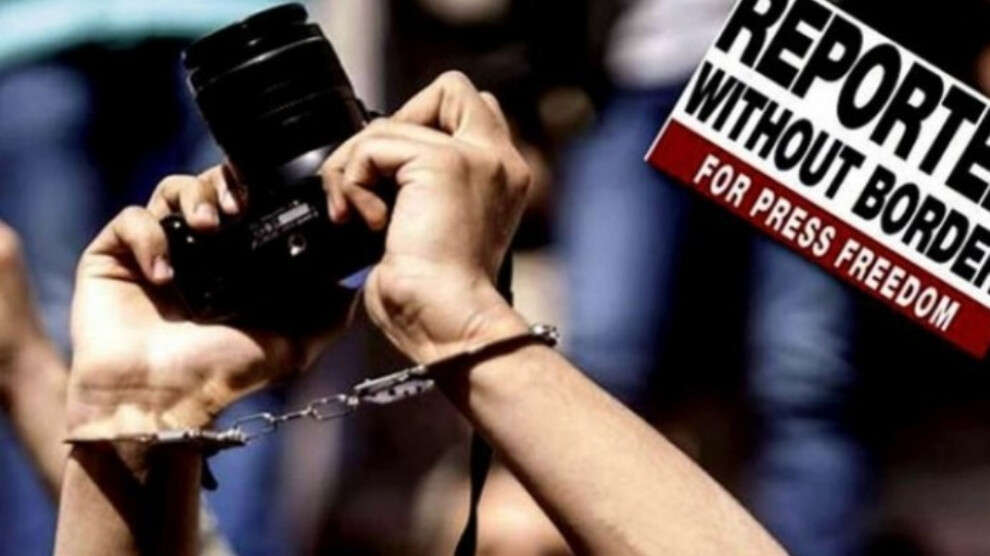 A record total of 533 journalists are currently detained worldwide, according to the annual round-up of violence and abuses against journalists published by Reporters Without Borders (RSF). The number of those killed has increased again this year – to 57– while 65 journalists are being held hostage and 49 are missing.
Last year's record has been broken again. The total of 533 journalists being held in connection with their work on 1 December was 13.4% higher than last year's figure. RSF has also never previously seen so many women journalists in detention. A total of 78 are currently held, a record-breaking rise of nearly 30% compared to 2021. Women now account for nearly 15% of detained journalists, compared to fewer than 7% five years ago. 
China, where censorship and surveillance have reached extreme levels,  continues to be the world's biggest jailer of journalists, with a total of 110 currently being held. 
Also a sign of major repression, the Islamic Republic of Iran, with 47 detainees, became the world's third biggest jailer of journalists just one month after the onset of massive protests. Among the first journalists detained were two women, Nilufar Hamedi and Elahe Mohammadi, who had helped draw attention to the death of the young Iranian Kurdish woman, Mahsa Amini. They now face the death penalty.
In Turkey, 3 women journalists and a female media worker have been in provisional detention since June 2022, when pro-Kurdish media outlets and production companies faced a new wave of arrests for their alleged support for the Kurdistan Workers' Party (PKK), regarded as a terrorist organisation by the Turkish government. Among them was Jin News agency director Safiye Alagas, who, in 2019, had already been arrested and accused of "propaganda for a terrorist organisation" before being acquitted.
Even if Syria's civil war has let up in intensity, it continues to take its toll on media personnel. Two journalists were killed while covering clashes between militias and the Islamic State, while the latest victim, Îsam Ebdella, a reporter for the AHNA news agency in Syrian Kurdistan, was killed by one of the airstrikes launched by Turkey against the Kurdish groups in northern Syria and Iraq that it blames for a terrorist bombing in Istanbul on 13 November.
The number of journalists killed has also risen. A total of 57 paid with their lives for their commitment to report the news in 2022 – an 18.8% increase compared to 2021, after a two-year period of relative calm and historically low figures. The war that broke out in Ukraine on 24 February 2022 is one of the reasons for this rise. Eight journalists were killed in the first six months of the war.
Meanwhile, more than 60% of journalists killed lost their lives in countries considered to be at peace in 2022. Eleven were murdered in Mexico alone – nearly 20% of the overall number of journalists killed worldwide. 
The 2022 round-up also reports that at least 65 journalists and media workers are currently being held hostage.
"Dictatorial and authoritarian regimes are filling their prisons faster than ever by jailing journalists. This new record in the number of detained journalists confirms the pressing and urgent need to resist these unscrupulous governments and to extend our active solidarity to all those who embody the ideal of journalistic freedom, independence and pluralism," said Christophe Deloire, RSF Secretary-General.
Read the report here