Three dailies shut down with a statutory decree
The AKP-MHP government continues its attacks against the free press in Turkey.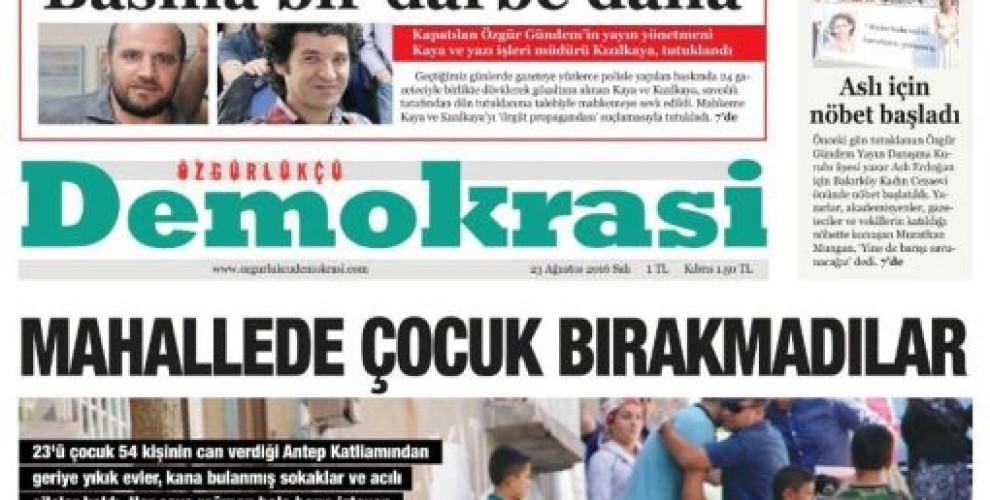 Three newspapers have been shut down by the AKP-MHP regime. The newspapers shut down through the statutory decree No.791 are Özgürlükçü Demokrasi (Libertarian Democracy), Halkın Nabzı (People's Pulse) and Welat (Country) which is published in Kurdish.
The three newspapers had already been usurped by the fascist regime before and now they have been shuttered.
With this most recent statutory decree, several associations and local broadcasting corporations have also been shut down. Assets and all the rights of the shuttered institutions have been handed over to the state treasury without charge.