Up to 15-year jail term sought for 24 Kurdish journalists
Up to 15-year prison sentence is sought for 24 journalists who were detained during a raid on Kurdish daily Azadiya Welat last year.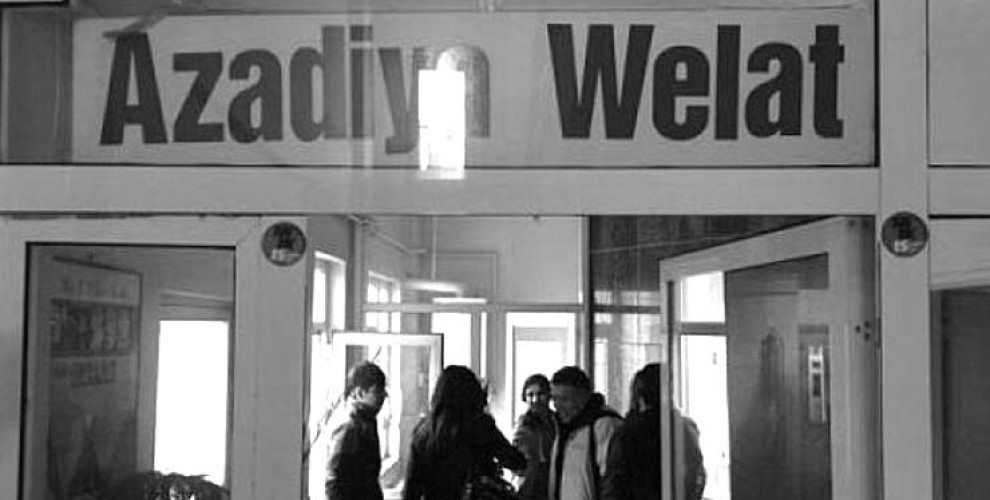 Lawsuits have been filed against 24 journalists who had been detained during a raid on 28 August 2016 on the office of Kurdish daily Azadiya Welat that was later shut down with a statutory decree.
Diyarbakır Chief Public Prosecutor's Office has prepared indictments against 24 journalists. In the indictments that have been ratified by Diyarbakır 9th and 10th Heavy Penal Courts, the 24 journalists are accused of "knowingly and wilfully aiding the PKK" and each of them is facing 7,5 to 15-year jail term.
Hearings of the journalists will be held in February and March 2018.
The journalists to stand trial are;
Ahmet Kızılay, Ahmet Boltan, Veysi Altın, Ercan Yeltaş, Mehmet Aydın, Mehmet Emin Aygün, Azime Tarhan, Süreyya Dal, Berhudan Tulpar, Mehmet Hüseyin Şahin, Cengiz Arslan, Ziyan Karahan, Ceylan İpek, Pusat Bulut, Yasemin Sayın, Serdal Polat, Zeynep İzgi, Hayat Yılmaz, Mehmet Emin Kaya, Mecrum Tekol, İbrahim Bayram, Engin Özelçi Arap Turan and Ferit Toprak.