Writer Gökhan Yavuzel attacked in Wales after exposing 'hit list'
Writer Gökhan Yavuzel, one of the names on a 'hit list' shared on a social media account, was attacked in Wales.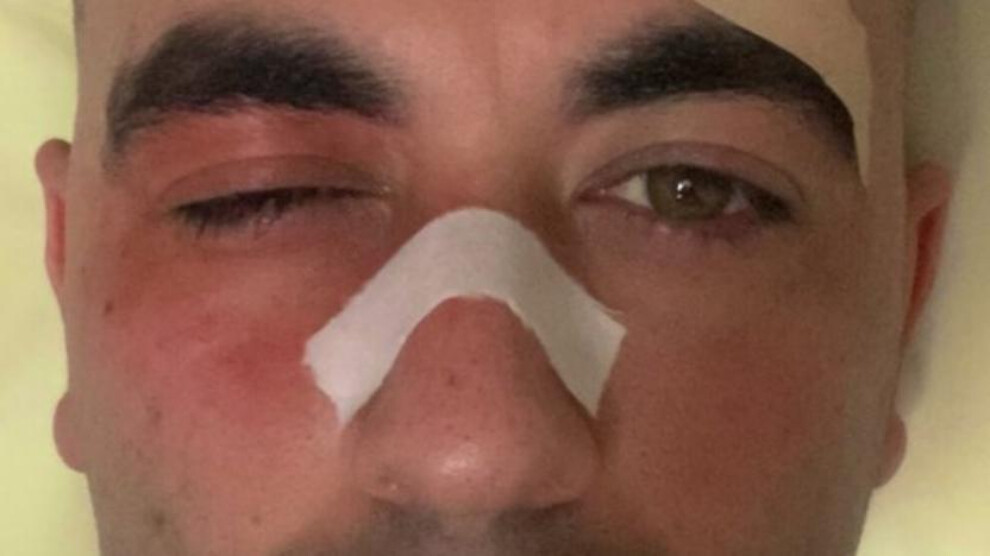 Writer Gökhan Yavuzel is one of those listed in a 'hit list' shared on a social media account. The writer, who is a member of PEN, was attacked in Cardiff, Wales.
Yavuzel, published a photo of himself on Twitter and said: "I was attacked by four people today [Tuesday]... The police came, then the ambulance. I was left at my house after giving my statement to the police station. I have light bruises on my back."
Yavuzel added: "To the sycophants who targeted us in the media by way of a hit list, I have this to say: you will definitely pay for it."
Last week Celal Başlangıç, the editor-in-chief of Artı TV and the Artı Gerçek news website, said that he was warned by the German police about his name being on it. The German police confirmed the existence of another list with the names of 55 critics of the Turkish government who live in exile and including politicians and artists, in addition to journalists and writers.
Erk Acarer, a Turkish journalist critical of Erdoğan's government who has been living in exile in Germany, was attacked in the courtyard of his apartment building in Berlin on 7 June.