Zehra Doğan receives Courage in Journalism Award
International Women's Media Foundation's Courage in Journalism Award had been granted to jailed Kurdish journalist and artist Zehra Doğan.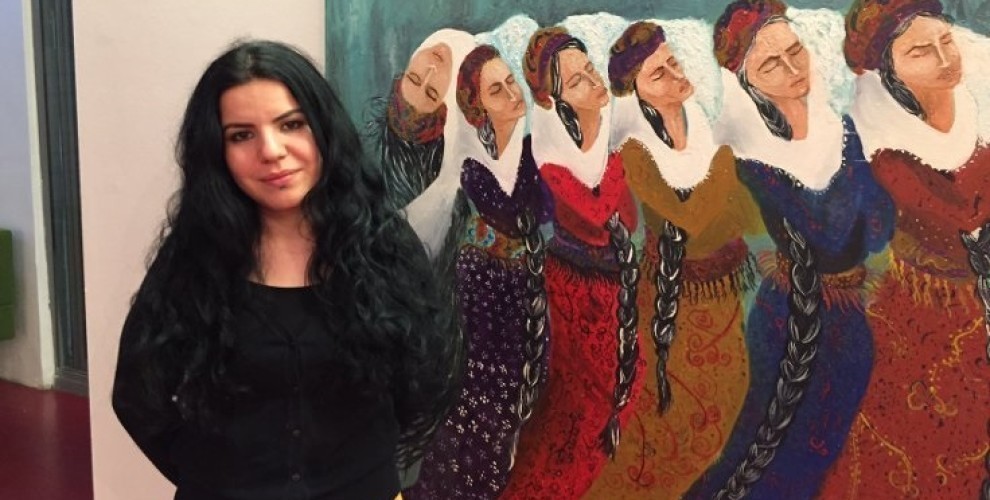 International Women's Media Foundation (IWMF) has announced winners of the Courage in Journalism Awards. The Courage in Journalism Awards show people that female journalists are not going to step aside, cannot be silenced, and deserve to be recognized for their strength in the face of adversity. It honors the brave journalists who report on taboo topics, work in environments hostile to women, and share difficult truths. So far, the IWMF has honored more than 100 groundbreaking journalists in 56 countries.
One of the winners of this year's awards is Kurdish journalist and artist Zehra Doğan, who is jailed in Diyarbakır E Type Prison. This is the first time a journalist from Turkey is receiving this award.
Zehra Doğan, born in Diyarbakir in 1989, was one of the founders of JINHA, Turkey's first women's news agency that was shut down by a government decree in 2016.
Zehra worked there as an editor and a reporter. She courageously reported from places like the Kurdish town of Nusaybin, that came under curfew of the Turkish army, Northern Iraq during ISIS presence, where she went to become one of the first journalists to speak to the Ezidi (Yazidi) women liberated from ISIS slavery.
Zehra's coverage of the Ezidi women earned her the Metin Göktepe Award, one of the most prestigious journalism awards in Turkey. Zehra is not only a journalist but also a painter. As a graduate of the arts in university, she has painted impressions of the scenes and the people she witnesses during her journalistic work. After leaving Nusaybin, Zehra was jailed for six months waiting trial with the accusation of "terrorist propaganda" because of a news report and a painting she made. Imprisonment does not stop Zehra from producing journalism.
She has been collecting and writing the stories of the women political prisoners, reporting human rights abuses in prison, and also painting despite the prison administration's refusal to supply her with painting materials. Zehra has been producing her own paint from food, drinks, and her menstrual blood. Zehra does not have a brush but makes brushes from the feathers of birds that fall into the prison.
Zehra shows that neither journalism nor art can be oppressed by imprisonment. While imprisoned, she won the Freethinker Prize from the Swiss Freethinker Association, her works are exhibited in many European countries, and her voice is heard all over the world.