Ünsal: The fight against injustice is the task of us all
Aytaç Ünsal, a lawyer imprisoned in Turkey, has been on hunger strike for 157 days to demand a fair trial. ANF spoke to his wife, Didem Baydar Ünsal. Despite everything, she is full of hope and calls for protests.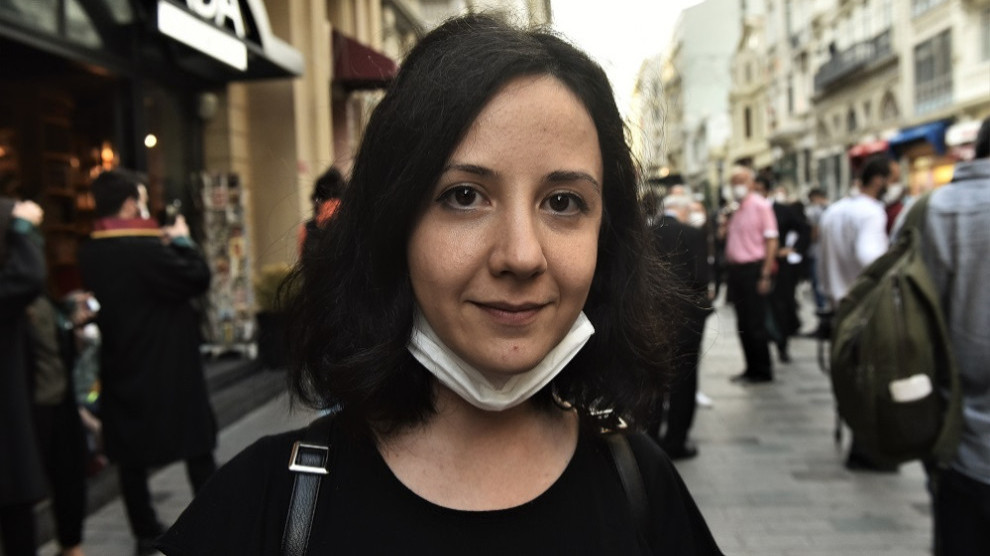 Imprisoned lawyers Ebru Timtik and Aytaç Ünsal from the Istanbul based People's Legal Bureau (HHB) have been on death fast for 187 and 157 days respectively. They demand a fair trial. Both were sentenced to heavy prison sentences without any material evidence solely on the basis of contradictory statements by a police witness.
"Aytaç is full of hope"
Didem Baydar Ünsal is also a lawyer and married to political prisoner Aytaç Ünsal. She told ANF: "Aytaç is weak and has lost nineteen kilos so far. But he also feels that the fight for justice is gathering momentum and he is therefore full of hope. Ebru and Aytaç were deeply concerned about the unfair trials and sentences in Turkey. Using their own unfair trials as an example, they are fighting for an end to all such unjust verdicts. For this they have laid down their bodies to starve. They get hope, because meanwhile many of their colleagues and bar associations are also involved in the fight. For this reason Aytaç was very hopeful during my last visit and wanted us not to be pessimistic".
"They must be released immediately because of their medical condition"
Ünsal emphasizes that her husband's optimism gives her strength herself and reminds her that the file is currently with the Supreme Court. A decision on the case is expected today, but she does not have much hope for the court. The most important thing now is that the two lawyers are released due to their state of health.
"Let us stand together against injustice"
"Inside and outside we will continue to fight until injustice comes to an end. It is the responsibility of all of us. Surely, justice will not immediately come to the country but we will make those responsible for injustice step back, say 'stop the injustice' every day and strengthen each other. The struggle for justice will grow in this way."