Amnesty activists in Turkey sentenced to prison
A court in Istanbul on Friday sentenced four Turkish human rights activists of Amnesty International to prison terms. Peter Steudtner from Berlin was acquitted.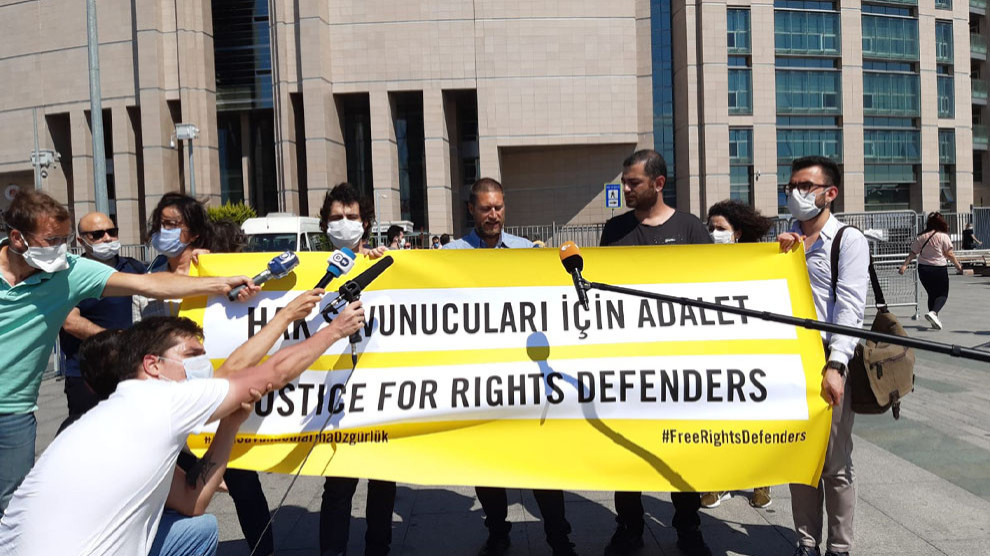 On Friday, the Turkish judiciary sentenced four human rights activists to prison. Among the convicted are the honorary chairman of the human rights organization Amnesty International in Turkey, Taner Kılıç, and the former Turkish Amnesty Director, Idil Eser. Seven other defendants, including German activist Peter Steudtner, were acquitted by the court in Istanbul.
Markus N. Beeko, the Secretary General of Amnesty International in Germany, called the sentences against the human rights activists "bad news for human rights". Those who hoped for a return to the rule of law in Turkey are now experiencing a "breaking of taboos", Beeko said in an online press conference this afternoon. "The German government must now show a clear line and press for the release of the Amnesty representatives. An international reaction to the scandalous sentences must also follow," Beeko demanded.
Taner Kılıç was sentenced to six years and three months in prison for "membership of a terrorist organisation", while Idil Eser and the long-time Amnesty members Özlem Dalkıran and Günal Kurşun were sentenced to two years and one month in prison each for "knowingly and willingly supporting a terrorist organisation". 
For Steudtner, the Turkish public prosecutor had applied for an acquittal at the end of last year. The human rights activist was arrested in July 2017 together with nine participants in a workshop on the island of Büyükada near Istanbul, and four months later the internationally observed trial began. Eight of the accused, including Eser and Steudtner, were held in custody for almost four months and were not released until October 2017. Kılıç was not released from custody until August 2018 after more than 400 days.
Lawyer of Taner Kılıç, Murat Dinçer stated after the court ruling that it was clearly a political decision. He and his colleagues have already filed an appeal on behalf of the human rights activists.