IHD demands justice and truth for disappeared people
The Human Rights Association in Izmir and Amed demanded justice and the truth for the disappeared people.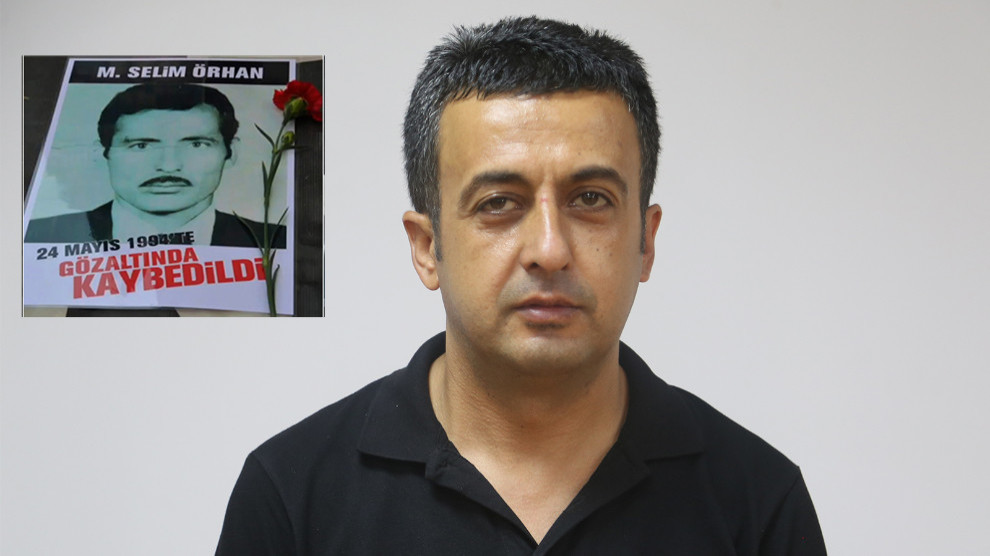 The Human Rights Association (IHD) Izmir Branch held a press conference online, as every week in this coronavirus times, demanding justice and truth for the disappeared while in custody. 
This week's statement was read by IHD executive Caner Canlı who demanded justice for Fahri, Mustafa, Ali, Ekrem and Ramazan Bulut, who were murdered in Esenli (Cumere) hamlet of Kabakaya (Entağ) village in Lice, Amed in 1994.
After many years of search the Bulut family also applied to Diyarbakır Chief Public Prosecutor's Office on 25 June 2008 through the IHD and sent DNA samples to establish whether the bones retrieved belonged to their relatives. 
According to the results of the Forensic Medicine, the bones turned out to belong to Ali Bulut, Ekrem Bulut and Ramazan Bulut.
No bones have been found yet for Fahri Bulut and Mustafa Bulut who still haven't got a grave.
AMED
IHD Amed Branch held its 589th action demanding justice and the truth for the disappeared while in custody throug a video published on its social media accounts.
The video demanded to punish the responsible for the disappearance of Selim, Hasan and Cezayir Örhan who were murdered after being detained in the village of Deveboyu in Kulp (Amed) in 1994.
IHD executive Adnan Örhan, member of the Disappeared Commission and son of Mehmet Selim Örhan, said: "On 24 May 1994 my father Mehmet Selim, my uncle Hasan and my cousin Cezayir Örhan were taken into custody in the village by the Bolu commando soldiers."
Örhan reminded that eleven years after the disappearance of his father, uncle and cousin, a mass grave was found in Kulp Alacaköy, and his father and uncle's bones were found together with bones belonging to six other people. His cousin's bones however are yet to be found.