IHD says condition of ill prisoners worsening
IHD Istanbul and Izmir branches underlined once again that the condition of ill prisoners has worsened and that the coronavirus continues to spread in the country's jails.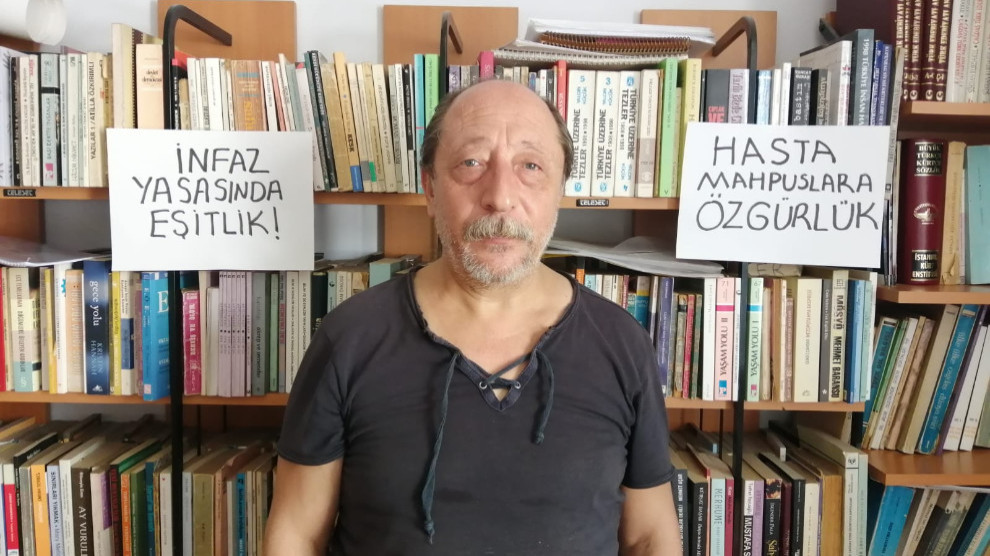 The Human Rights Association (IHD) Prisons Commission members in Istanbul and Izmir said in their statement on social media accounts, that the condition of ill prisoners is worsening.
Istanbul
The statement addressed the condition of prisoner Abdullah Kalay, who has problems with his heart, hearing loss, pain in the legs and edema, hemorrhoids, prostate issues.
This week's press text was read by Meral Nergiz Şahin, who stressed that the coronavirus pandemic poses a great threat to prisons. Şahin said that 8 prisoners in Silivri No L Type Closed Prison have been put in intensive care. She informed that 191 prisoners were infected due to the epidemic that started in this prison and spread to L type prisons 8, 6 and 5, and added that prisoners have no access to adequate treatment. Şahin stated that there are 39-45 detainees in 7-person cells.
Then, drawing attention to the condition of ill prisoner Abullah Kalay, who is held in Kocaeli Kandira No 2 F-Type Prison, Şahin noted that Kalay's condition has deteriorated.
Şahin stated that due to the Covid-19 outbreak in prisons, all seriously ill prisoners should be released immediately starting with Abdullah Kalay.
Izmir
In Izmir, IHD members drew attention to the situation of Nimetullah Tunç (44), a prisoner in Manisa Akhisar T Type Closed Prison. In the statement read by the IHD Branch executive, Ahmet Cicek, it was emphasized that prison administrations are responsible for crimes.
Çiçek said that Nimetullah Tunç has been in prison for 24 years and that besides arrhythmic, he also suffers from heart problems, joint diseases, rheumatic artritis, lower back and neck hernia, visual impairment, sinusitis, pharyngitis, gastrointestinal problems.