Ill prisoner Ekim Polat's mother: My son not given his medicines
The mother of ill prisoner Ekim Polat said that her son is not receiving the medicines he needs and therefore his life is in danger.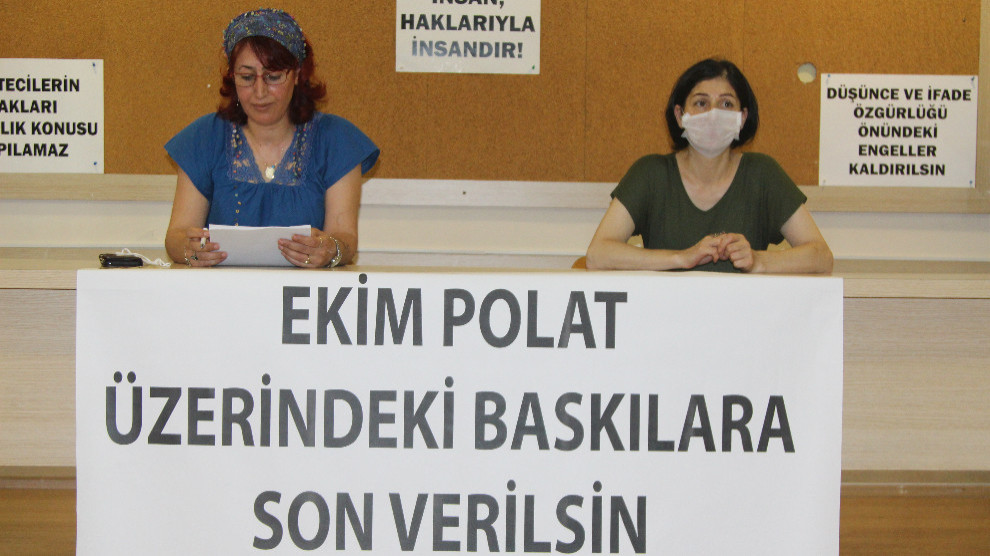 Songül Ilker, the mother of Ekim Polat (23), a prisoner suffering from cardiac and asthmatic conditions held a press conference to draw attention to her son's condition.
Polat is held in Manisa Akhisar T Type Closed Prison.
Speaking at the press conference held at the Istanbul Branch of the Human Rights Association (IHD), Songül Ilker said that her son was kept in a single cell for one year. Ilker added that disciplinary punishments were given to the prisoners for any reason, their needs were not met, medication not given, and that they were not treated.
Speaking about the visit she had with her son on 4 June Ilker said that Ekim looked very tired and exhausted, his eyes were swollen and he could barely walk. Anxious about her son's situation, Ilker added that in a telephone conversation she had with Ekim on 27 June her son said: "Mother, terrible things are happening here. They threaten me through ordinary prisoners who will consider me 'an enemy of the State' and could do anything they want to me."
Songül Ilker said: "We should be the voice of all ill prisoners, not just my son. We have to oppose this terrible injustice."