Iranian theater player who fled to Turkey after popular uprising faces deportation
Having already spent over a year behind bars in Iran, artist Ali Pourasani came to Turkey with the intention of moving to Canada. He is now facing deportation to Iran.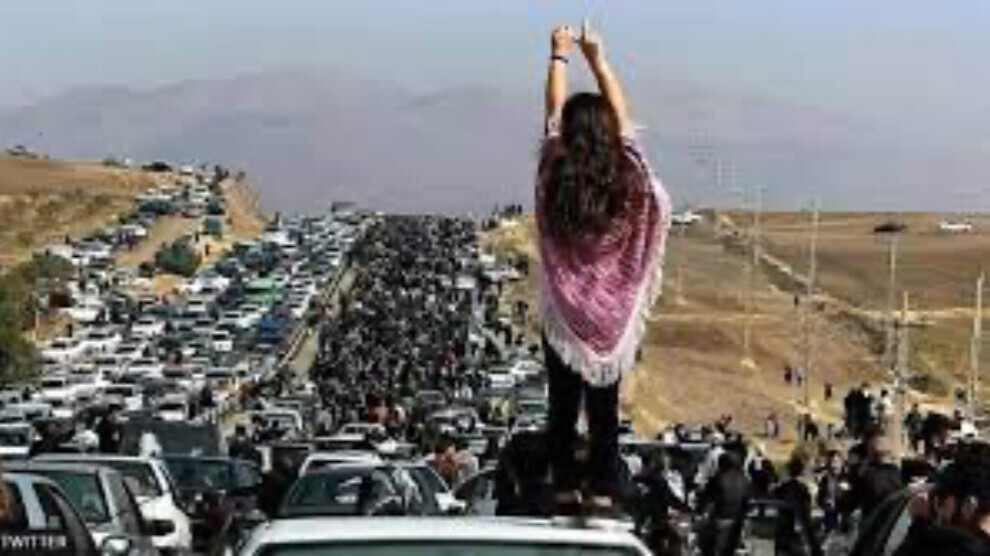 An Iranian theater player who had come to Turkey following his detention in Iran during the mass protests over the killing of Jîna Mahsa Amini is now facing deportation, according to Bianet.
Ali Pourasani was detained on August 31 in İstanbul when he visited the provincial migration management office to acquire an identity card. He had intended to move to Canada and needed an ID card for visa proceedings. Since his detention, he has been held at the Tuzla Removal Center on the outskirts of Istanbul's Asian side.
Pourasani spent one and a half years behind bars in Iran after being arrested during the protests for Amini, a 22-year-old Kurdish woman who was killed in the custody of the country's morality police, a friend of his told Mezopotamya Agency (MA). The killing in September last year led to countrywide protests that lasted for months.
Pourasani was threatened several times by intelligence officers in Iran's Abadan city and was eventually subjected to a physical attack, the friend, identified with the initials B.Ş., told MA.
"In August, he was physically attacked by two mercenaries of the Islamic Republic, seriously wounded in the face and body with axes and weapons. Later, he came to Turkey due to pressure," B.Ş. was quoted as saying.
Pourasani's detention came despite Canada granting him a humanitarian visa, B.Ş. further noted. "Unfortunately, he is currently facing a serious risk of deportation. He has only one chance to move to Canada from Turkey, and we don't want him to miss that opportunity. His only chance to continue living is to go to Canada. If he goes to Iran, we don't know what he will be accused of.
"Pouransari needs to be at the hotel designated by the International Organization for Migration on Friday [today] for the completion of the Canadian visa process; otherwise, the process will not be completed. Everyone needs to be sensitive about this matter."
A diverse group of people from Iran escaping political persecution in their country are among the significant number of people who have sought refuge in Turkey in recent years. This group comprises members of the LGBTI+ community, political activists, theater artists, and those who have faced persecution in Iran for various reasons. While some opt to settle in Turkey, others aspire to use the country as a transit point to reach Western countries.