PYD: Ankara visit of the ENKS serves the occupiers
Regarding the visit of the ENKS to Ankara, PYD said: "We would like to emphasise that the Kurdish people are now very conscious and will not forgive them if the same mistakes are constantly repeated."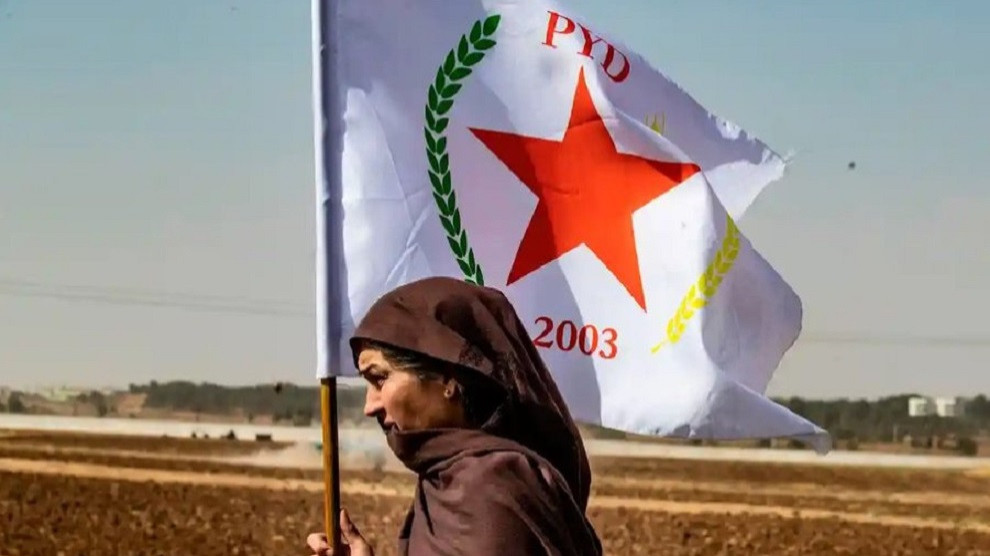 Representatives of the 'Kurdish National Council in Syria' (Encûmena Niştimanî ya Kurdî li Sûriyeyê, ENKS), which is known for its closeness to the KDP of South Kurdistan and has been a part of the mercenaries acting as "Syrian opposition" have met with Turkish Foreign Minister Mevlüt Çavuşoğlu in Turkish capital Ankara on February 19.
The Democratic Union Party (PYD) issued a statement on the ENKS visit to Ankara and said the following: The meeting with the Turkish Foreign Minister, which took place in complete disregard for the suffering of the people, has had a negative impact on the initiative of the Command of the Syrian Democratic Forces (SDF), which aims to unite Kurdish political forces. The meeting in Ankara was aimed at the failure of the efforts to achieve Kurdish unity, and the ENKS has thus once again provoked angry reactions from the people. We would like to emphasise that the Kurdish people are now very conscious and will not forgive those who repeat the same mistakes."
At the moment, a united stance against the occupation in Northern Syria is required, but the Ankara visit of the ENKS serves exclusively the policy of the occupying power, the PYD said and added: "We call on our people to pay more attention to the machinations of the fascist forces and to strengthen their unity so that the occupied territories can be liberated."
The ENKS was founded by 15 parties in Southern Kurdistan in 2012, today only four parties are still united in the association. In the course of the efforts to achieve Kurdish unity, the ENKS was enabled to open offices in Rojava. Instead of sitting down at the table with the Kurdish parties, a delegation of the ENKS visited the Turkish Foreign Minister, who subsequently described the association as "legitimate representative of the Syrian Kurds".