Behdînan activists released in South Kurdistan
The activists Mehmud Nacî, Ehmed Yusif, Yusif Şerîf, Kovan Tariq and Nêçîr Bedîh from the Şîladizê community in the Behdînan region have been released after two years in prison for allegedly supporting the PKK in South Kurdistan.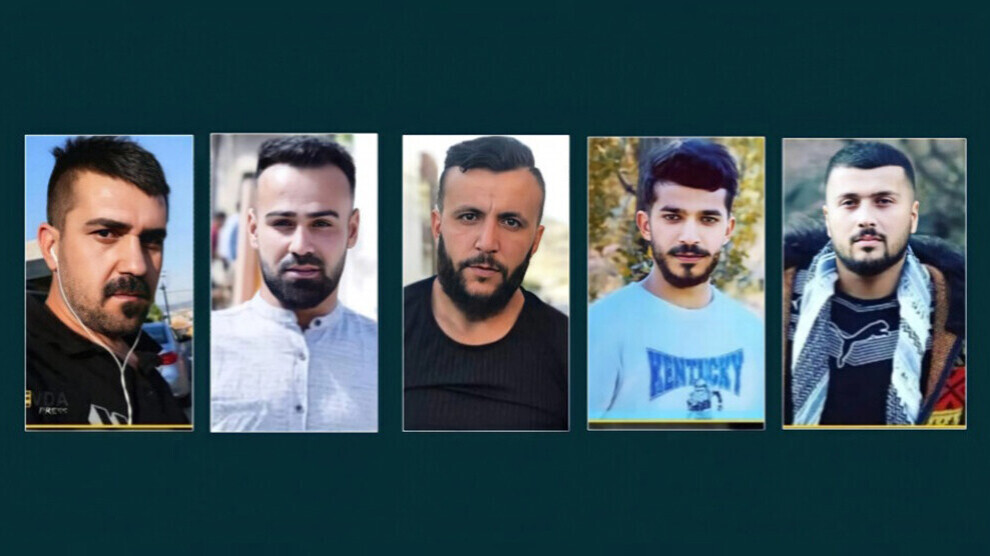 Five activists from Şîladizê have been released after two years in prison in Hewlêr (Erbil) in South Kurdistan. Mehmud Nacî, Ehmed Yusif, Yusif Şerîf, Kovan Tariq and Nêçîr Bedîh from the community of Şîladizê in the Behdînan region were arrested in December 2020. They were accused of supporting the PKK. In May they were sentenced to two years in prison by a criminal court in Hewlêr for "supporting an armed organization". The Community Peacemaker Teams – Iraqi Kurdistan (CPT-IK, formerly Christian Peacemaker Teams), which observed the trial, criticized the verdict and the evidence. Only "confessions extorted by torture and pressure" during the detention period were used for the conviction.
Apparently, the security forces of the Kurdistan Region of Iraq (KRI) advised the activists not to speak to journalists. As the news agency RojNews reports, a press statement in the presence of the lawyers was actually expected after the release. However, the Asayîş in Hewlêr threatened the prisoners and had a paper signed committing them to not speak to journalists.
According to the CPT-IK Kamaran Osman, the five activists were forced under torture to sign ready-made confessions in Arabic, even though they do not speak the language at all. The methods of torture that the activists had to endure in a prison run by the Kurdistan Democratic Party (KDP) included electric shocks with electric batons, beatings with hoses and icy water showers in the courtroom.
Violence and torture in KDP prisons
Torture is part of everyday life in prisons in the Kurdistan region of Iraq. The main victims of state violence are people who have been arrested for political reasons – activists, members of the media, members of the opposition. Above all, the trials against the almost 100 Behdînan prisoners who were arrested in 2020 after mass protests against the lack of wages for civil servants, rampant corruption, a lack of state services and the very high unemployment in South Kurdistan were characterized by allegations of torture and mistreatment against the Barzani security authorities, the KDP party.