Body discovered at Turkish-Iranian border
Yet another body of a refugee has been discovered at the Turkish-Iranian border between Northern and Eastern Kurdistan.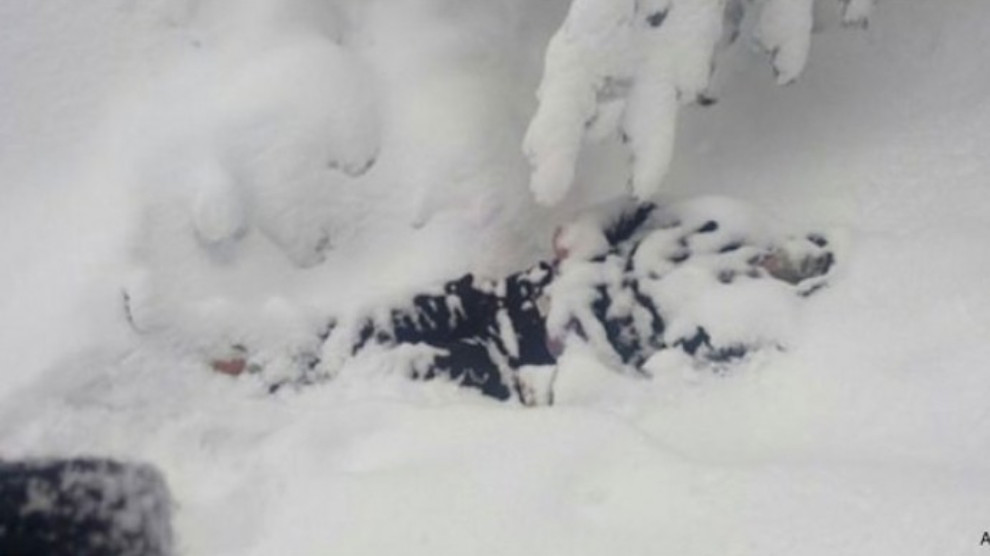 With the onset of snowmelt, more and more dead people are turning up in the Turkish-Iranian border area. In the Çaldıran district of Van, near the village of Toprakseven, a male corpse has been found by shepherds. The corpse is said to be a fugitive who apparently tried to cross the border to Turkey.
In March alone, twelve bodies of frozen refugees were found in the Çaldıran region. Turkey's eastern border has been extremely militarised. The refugees must therefore take the dangerous route over the high mountains, even under the most adverse conditions. Many of refugees simply disappear into the high mountains and are never found, as they fall into rock crevices or their bodies are eaten by animals.
Human traffickers, who have no security consideration, bring hundreds of refugees to Çaldıran, Erciş, Van and surrounding cities almost on daily basis. While dozens of refugees are left to die every year, bodies of hundreds of refugees brought by human traffickers into the region are said to be buried under snow. Although it is not possible to confirm this, the tragedy is self-evident to be witnessed.
According to human rights activists, at least 37 refugees froze to death in Van in 2019. In July 2019, as a result of an accident involving a vehicle carrying refugees, 17 people died and 50 were injured. Most recently, more than 30 refugees who were abandoned on the lake shore in Van on 9 February were found almost frozen.
RELATED NEWS: