"Do not forget mother Taybet while you vote"
Taybet Inan was killed in Silopi by Turkish security forces in 2015, and her body was left on the street for seven days. Her daughter Şaristan Algan calls on people to not forget her mother while on the way to the ballot box on June 24.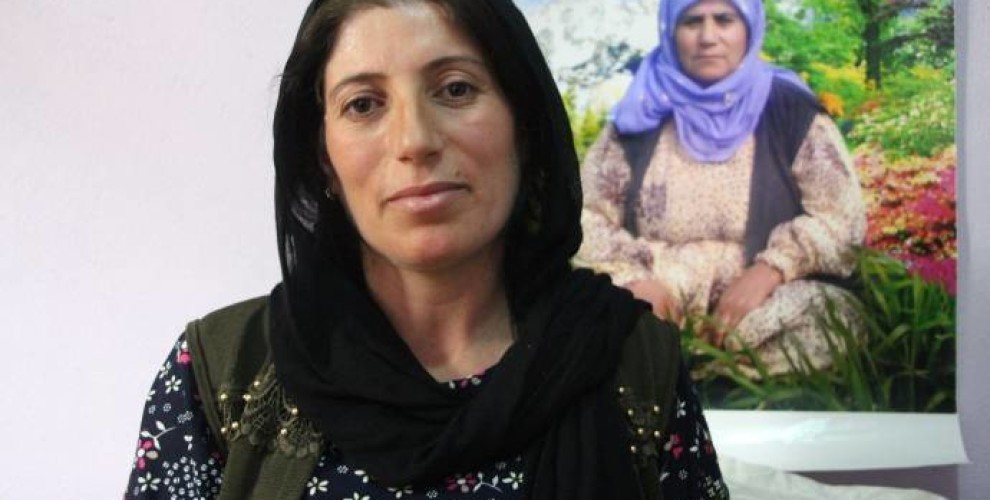 On December 14, 2015, a curfew was declared in Silopi in the Northern Kurdistan province of Şırnak. Taybet Inan, 57, was shot dead on the fifth day of the ban. Her body was left on the street for seven days and could not be recovered due to the siege by Turkish forces. Her daughter, Şaristan Algan, calls on people to vote and protect the ballot boxes in the early presidential and parliamentary elections in Turkey on 24 June.
"Do not forget Afrin, Sur and the burnt people"
Şaristan Algan lost not only her mother, but also her uncle Yusuf Inan (53). She can never forget what happened, she says. "The Kurdish people should listen to their conscience at the ballot box. No one should forget Şırnak, Cizre, Mother Taybet, the people burned in basements and the destroyed houses. Do not forget Mehmet Tunç, Afrin, Kobane and Sur."
"We won't give up on our values"
Şaristan Algan is sure how the peoples of the region, especially the women from Botan, will protect their will: "The state can do what it wants. It can murder our youth, our elders, our children, it can put us in jail, but we will still do not give up on our values."
Algan remarks that on election day, it is not only important to vote. Equally important is the protection of ballot boxes: "Nobody should be sitting at home on this day. Let's stay at the polls until the votes are counted."