Eight Turkish soldiers killed in guerrilla areas
While the Turkish army is using chemical weapons, unconventional explosives, drones, fighter jets, helicopters and artillery against guerrilla areas, eight soldiers of the Turkish occupying forces were killed in guerrilla actions in South Kurdistan.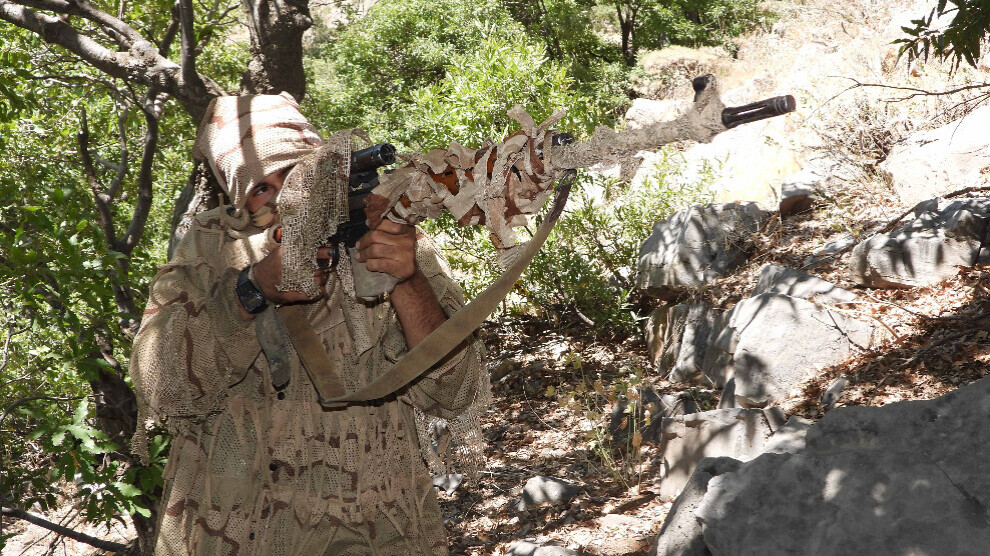 YJA Star (Free Women's Troops) and HPG (People's Defence Forces) continue the resistance against the invading Turkish forces in the guerrilla-held Medya Defense Zones in southern Kurdistan (northern Iraq).
According to the HPG Press Center statement on Sunday, eight Turkish army soldiers were killed during guerrilla actions in the strategically important Girê Amêdî resistance area west of the Zap River on 10 November. The guerrillas used light, semi-automatic and heavy weapons as well as sabotage tactics against the occupying forces. In addition, an excavator equipped with a hydraulic hammer was struck with heavy weapons and forced to retreat. The Turkish army is trying to destroy the guerrillas' tunnel systems with this type of construction machinery. In the Girê Cûdî resistance area, YJA Star guerrillas intervened with heavy weapons against the Turkish army's attempt to airdrop soldiers in the area on 11 November.
The HPG reported that the Turkish army has once again used banned weapons against guerrilla positions. According to the statement, the guerrilla positions in the Girê Ortê resistance area in Metîna were attacked fifteen times with chemical gases and twice with banned explosives between 9 and 11 November. In Sîda in the Zap region, the Turkish army used prohibited explosives twice on 9 November. Four attacks with explosives-laden drones were carried out on positions in the Girê Cûdî region on 10 November. In the Girê Amêdî area, the HPG reported the use of banned explosives five times on the same day.
The guerrilla areas of Girê Bahar in the western Zap region, Gundê Şêlazê in Metîna as well as Goşînê and Girê Şehîd Hawar in Xakurke were bombed five times by Turkish fighter jets in the past two days. The HPG also reported helicopter bombardments in the western Zap region and in Xakurke as well as artillery attacks in the same regions and in Metîna.