First jineology training program in Manbij
The Jineology Research Center has launched the first closed training program in Manbij to revive the common living culture among women and to allow ideological development.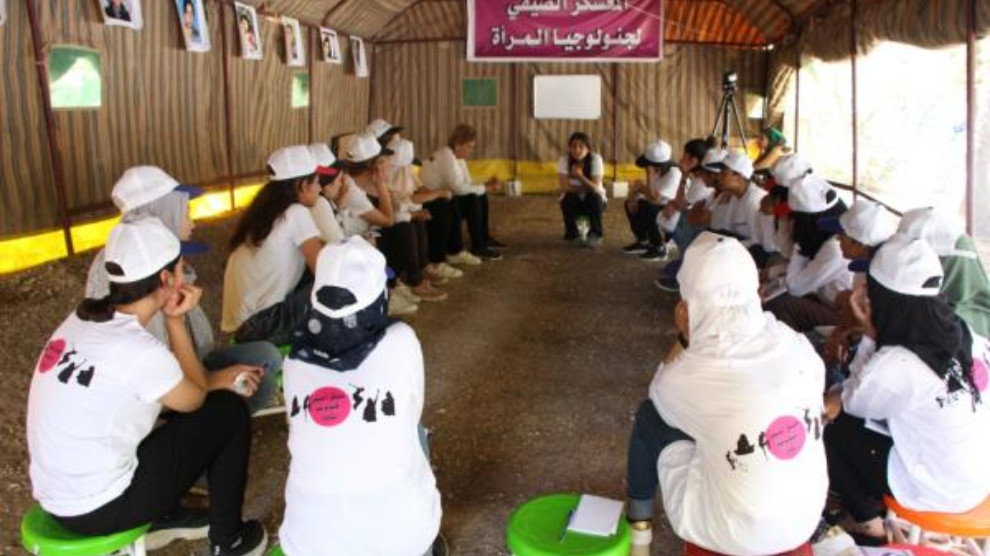 The Jineology Women's Center launched a closed training program in Manbij on July 6 with participation from 21 young women in Manbij. The program will continue for 7 days and offer education to women on common living, women's identity and relationship to nature.
Participant Dilan Berkel said, "These efforts are to strengthen women's existence based on their own power."
CULTURAL ACTIVITIES
Education camp officials prepared a rich content to develop women's science. The program also includes visits to historic sites and swimming lessons.
"WE GOT TO KNOW IDEAS WE DIDN'T KNOW"
Participant Hind Cined said it is the first time a summer training program was started after Manbij and its rural areas were liberated. Hind said the training took place in a fitting atmosphere: "We got to know ideas we didn't know before. We are also learning about the reality of women from history to present day."