Footage from guerrilla action in Heftanin
Seven soldiers of the Turkish army were killed in the action.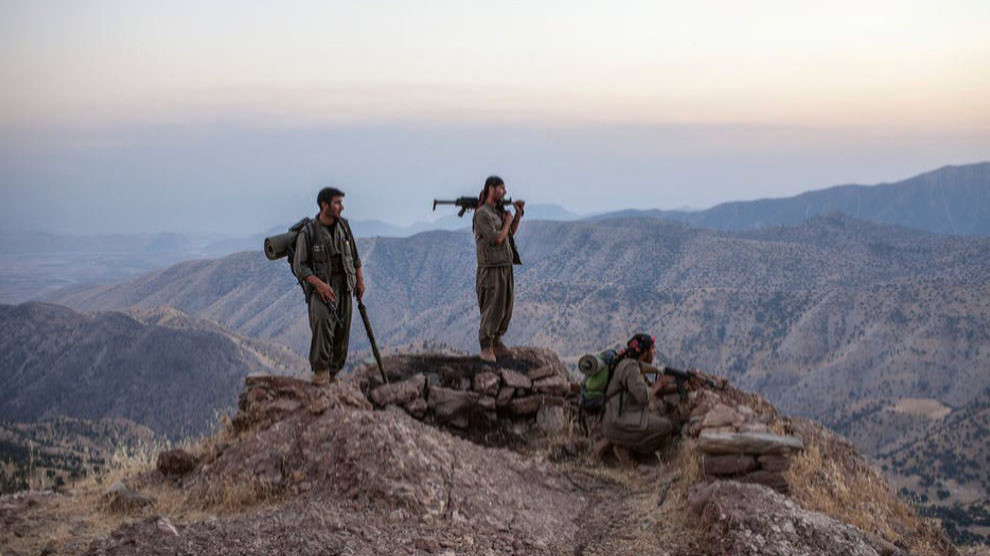 In mid-September, Heftanin State Command announced the launch of "Cenga Heftanin" [Battle of Heftanin] Campaign in response to the invasion operation launched by the Turkish army against Heftanin region of Medya Defense Zones in on August 23. Guerrilla forces continue to hit Turkish forces since, with the historic resistance having reached an upper stage since the launch of the campaign.
Gerîla TV published footage from an action carried out by guerrillas against Turkish military forces in Heftanin region at 15:30 on December 2nd.
According to the statement of the HPG Press Office, guerrillas hit the emplacements and shelters of the Turkish units stationed on Hill Büyük Konferans from three sides.
Seven soldiers were killed, one A-4 heavy weapon emplacement and one surveillance camera were destroyed in the action, after which the Turkish army bombarded the area at random with howitzers and mortars.
The statement added that the involved guerrilla unit returned to their base safely.