Former Gorran Movement official: The failure in elections caused by wrong policies
Former Gorran Movement official Tekoşer Hesen stated that the party's failure in the Iraqi elections was due to the erroneous policies they pursued and that this outcome was inevitable.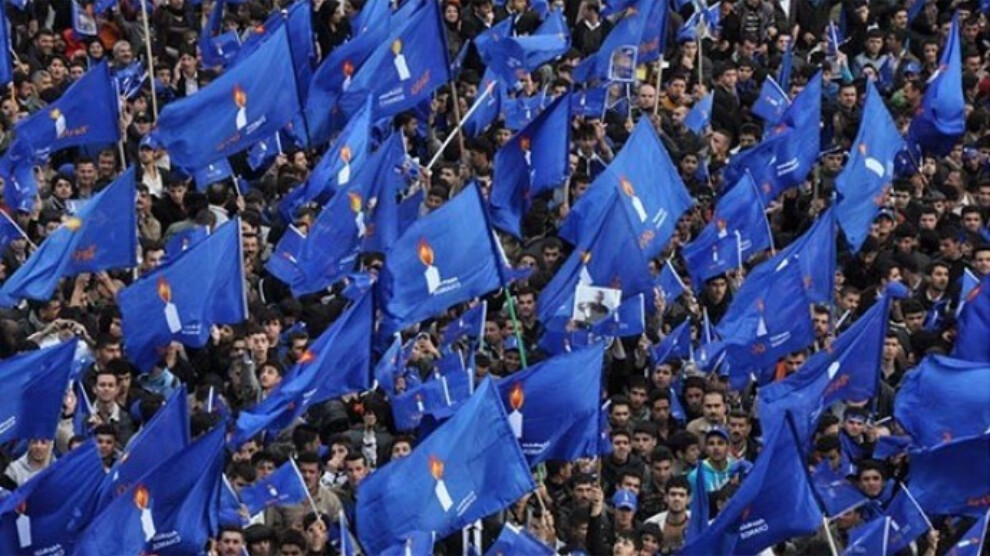 The turnout in Iraq's early general elections on October 10 remained at 41 per cent. People did not vote because they were dissatisfied with the major parties' unsettled policies. Many political parties had a significant loss in votes in the elections. The Gorran (Change) Movement, which had previously enjoyed considerable success in Iraqi elections, suffered a significant decrease in this one and was unable to send any MPs to the parliament. The Gorran Movement, which ran alongside the Patriotic Union of Kurdistan (PUK) and the "Kurdistan Alliance" in the elections, failed to win any of the candidates it nominated in the electoral districts.
Following Gorran's electoral loss, all members of the Executive Board, led by Ömer Seyîd Elî, resigned on October 13. The Gorran Movement, created in 2006 under the direction of Newshirwan Mistefa, gained considerable success in the following Iraqi and Federal Kurdistan Region elections. However, with Newshirwan Mistefa's departure from the party and death in 2017, the Gorran Movement's support dropped precipitously. The Movement elected five deputies in the 2018 Iraqi elections, but none in the October 10 elections this year.
Tekoşer Hesen, who resigned from the Gorran Movement in September, assessed the party's electoral loss for the Mezopotamya Agency (MA).
According to Hesen, who pointed out that the administration resigned due to the voters' reaction to the Gorran Movement's defeat in the election, people mainly did not go to the ballots and those who did so expressed their reaction by casting invalid votes.
Remarking that more than 500 thousand voters went to the polls and consciously cast invalid votes, Hesen stated that the people's attitude was a clear reaction to the parties. According to Hesen, there is no political party left to do honest politics in the Federal Kurdistan Region.
THERE IS PUBLIC REACTION
Tekoşer Hesen stated, "The Kurdistan Democratic Party (KDP) and the Patriotic Union of Kurdistan (PUK) are in power.  One is dependent on Iran, while the other is dependent on Turkey. Over 100 kilometres of Bashur (South Kurdistan) land is under Turkish attack. The people of Bashur punished the administration by not voting. Bashur's residents are sensitive and aware of the region's wrong politics. They are aware that the government makes decisions based on its own free will. They do and speak whatever Turkey and Iran want them to do and say."
THEY SHOULD STEP DOWN FROM THE GOVERNMENT TOO
Tekoşer Hesen stated that the Gorran Movement deserved the results it received and that the party suffered a major defeat because they lacked a coherent national political agenda. He said, "Gorran received such a low vote total in the elections because it was a partner in the administration, did not take a stand in the face of problems, and did not follow through on the reform pledges they made. Gorran was a grassroots movement and it should take to the streets again. It should make changes in the governing bodies and step down from the government too, as soon as possible. On national matters, they should pursue a more concrete policy. It should be sensitive to the challenges in Bakur, Bashur, Rojava, and Rojhilat, and act in accordance with Mr. Newshirwan Mistefa's political program."
RELATED NEWS: