Guerrilla actions in Hakkari and Dersim: 6 soldiers killed
HPG Press Center announced that 6 soldiers were killed in actions against the Turkish army in Gever, Xakurke and Dersim's Ovacik district.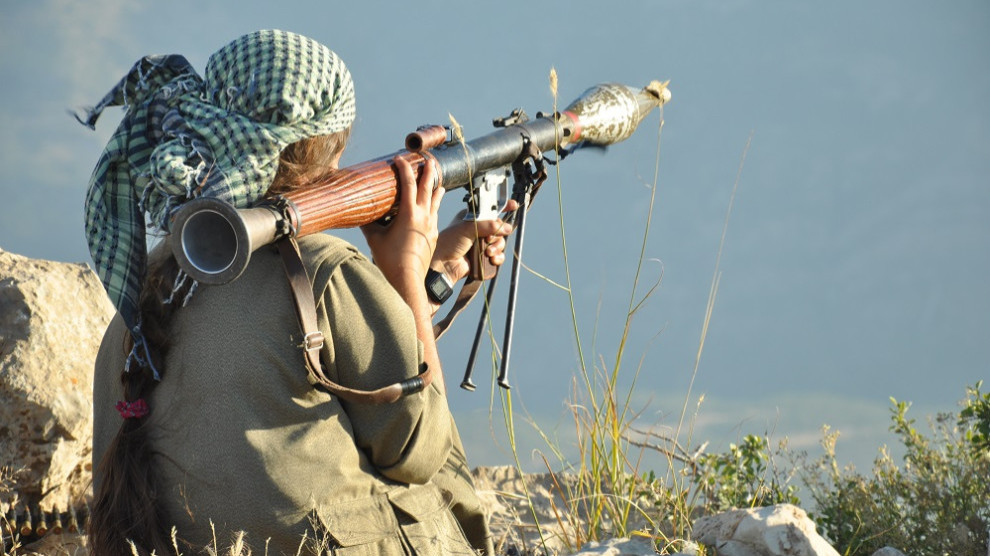 HPG Press Center issued a written statement and shared details from actions HPG guerrillas carried out.
"On July 7, our forces carried out actions against the invading Turkish army as part of the Martyr Bager and Martyr Ronya Revolutionary Initiative. Details of the actions are as follows:
SABOTAGE ACTION WITH A TRUCK IN GEVER
At 14:10, our forces carried out a sabotage action against a Turkish army truck on the road between the Martyr Derman and Martyr Eliser Hills in Hakkari's Gever (Yuksekova) district. The targeted truck was destroyed and 3 enemy soldiers within were killed. The invading Turkish army bombed the area with Howitzers, mortars and attack helicopters after the action and removed their casualties with Skorsky helicopters. A fire broke out in the Shuke village due to the invaders' bombing.
ACTION AGAINST SOLDIERS ON MARTYR DERWESH HILL IN XAKURKE
At 22:00, our forces carried out an action against the invading Turkish army positioned on the Martyr Derwesh Hill in the Xakurke region in Medya Defense Zones. 1 enemy soldier was killed in this action.
ACTION AGAINST CHECKPOINT NEAR SARITOSUN VILLAGE IN OVACIK
On July 5 at 19:30, our forces carried out an action against a checkpoint and a Kobra type armored vehicle near the Saritosun village in Dersim's Ovacik district. The enemy soldiers were taken under intense fire at close range. The armored vehicle was damaged and 2 soldiers were killed.
Following the action, the invading Turkish army launched an operation in the mo rning hours of July 6, to later withdraw from the area without any results. The unit carrying out the action has returned to base without any harm.
TURKISH JETS BOMB GARE AND ZAP
On July 7 at 23:00, the invading Turkish army's jets bombed the Deshta Kafya area in the Gare region and Saca area in the Zap region of Medya Defense Zones. We do not have any casualties in these bombings."